Physical Education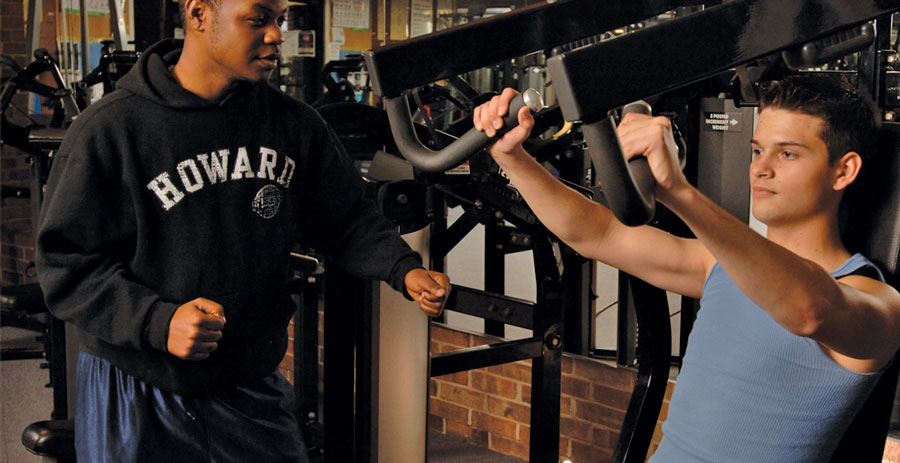 About the Career
Prepare for a career promoting healthy lifestyles through exercise and nutrition. Many fields, such as physical therapy, athletic training and health education, are growing much faster than average.
Exercise Physiologist

Exercise physiologists create exercise plans to help patients recover from chronic illnesses. They earn a median salary of $47,340 and have at least a bachelor's degree.

Athletic Trainer

Athletic trainers prevent illnesses and injuries. They have a bachelor's degree and state license and earn $45,630.

Coaches and Scouts

Coaches and scouts evaluate and train athletes. They usually have a bachelor's degree and make a median salary of $31,460.

Health Educator

Health educators collect data on community needs and create plans and programs to improve individuals', families' or communities' health. They generally need a bachelor's degree and certification, and they average $57,900.

Nutritionist and Dietician

Nutritionists and dieticians may work in hospitals, long-term care facilities or schools. They often have a bachelor's degree and state license and make a median salary of $58,920.

Physical Therapist

Physical therapists help patients with injuries or illnesses improve their range of motion and manage pain. They must be licensed and have a doctoral degree, and they earn a median salary of $85,400.
For additional information search the Occupational Outlook Handbook at www.bls.gov/ooh.
About the Program
COM physical education faculty help students assess their health, fitness and diet. Students learn skills to improve their health and wellbeing in and outside the classroom.
Students may earn an Associate of Science in natural science to transfer to a university to work toward a bachelor's degree.
COM offers physical education courses for all interests including Weight Training, Yoga, Weight Control, Cycling and Intro to Physical Fitness and Wellness.
Students gain marketable skills in:
Critical Thinking
Communication
Empirical and Quantitative Skills
Teamwork
Students with their student ID can also work out in the COM Gym, with cardio, cycling and weight rooms and basketball courts.
How to Begin
Apply to COM at www.com.edu/apply.
First-time college students: Attend a New Student Orientation before registering. Transfer students: Meet with an advisor before registering.
Register for classes at www.com.edu/register.