Biology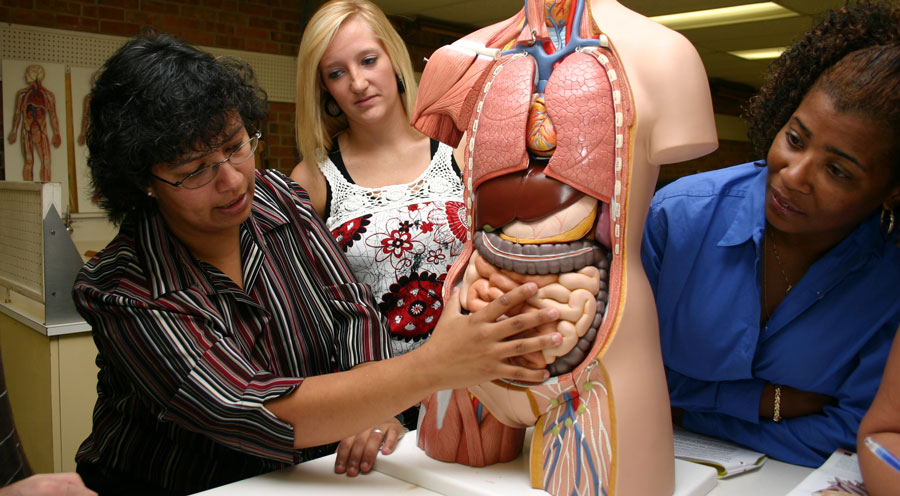 About the Career
Explore how to improve lives with a career in biology. Biology careers often involve research, analysis and investigation.
Agricultural and Food Technician

Agricultural and food technicians work to ensure food safety. They earn $37,550 per year with an associate degree in a science field.

Forensic Scientist

Forensic scientists analyze data from crime scenes. They make $56,750 annually with a bachelor's degree in a natural science, such as chemistry or biology, or in forensic science.

Biological Technician

Biological technicians assist biologists with lab experiments. They typically have a bachelor's degree and can earn $42,520 per year.

Environmental Science and Protection Technician

Environmental science and protection technicians work to investigate pollution and contamination sources. They can earn $44,190 with a bachelor's or associate degree in environmental science, environmental health, public health or a related degree. The field is growing faster than average.

Medical Scientist

Medical scientists research health, diseases and treatments. They make a median salary of $80,530 per year and usually have a doctorate in biology or a related science.
For additional information search the Occupational Outlook Handbook at www.bls.gov/ooh.
About the Program
Students can earn an Associate of Science in natural science, which prepares them to transfer to a university to major in a scientific field.
Students explore through labs, hands-on classes and extracurricular opportunities like the COM Science Club. Students have joined study abroad experiences from viewing geologic phenomena in Canada to exploring culture and habitats in Belize.
College of the Mainland has a wide range of biology courses for science majors and non-majors. Students can take courses in Nutrition and Diet Therapy, Biology for Science Majors 1 and 2, Biology for Non-Science Majors 1 and 2, Anatomy and Physiology 1 and 2, and Microbiology.
Students gain marketable skills in:
Critical Thinking
Communication
Empirical and Quantitative Skills
Teamwork
How to Begin
Apply to COM at www.com.edu/apply.
First-time college students: Attend a New Student Orientation before registering. Transfer students: Meet with an advisor before registering.
Register for classes at www.com.edu/register.