Money Awareness Program
The Money Awareness Program (MAP) is here to help you learn how to manage your money. We understand that students face financial obstacles. We share ways to help you pay for your tuition and improve your finances. The topics we cover are applying for financial aid, searching for scholarships, saving money, managing credit, and more.
Check us out by visiting one of our events, scheduling an appointment, or simply give us a call. We hope to give you the MAP to a healthy financial future.
Services
To help students, the Money Awareness Team offer the following services:
In-class presentations on financial aid or financial literacy
Free financial literacy workshops on budgeting, financial aid, loans, saving, or debt
A website for accessing online financial literacy curriculum
Free, personalized, one-on-one financial coaching sessions for scholarship searches, budgeting, saving, debt, and accessing community resources
Fun events with prizes
Did you know…
Financial hardship—not poor academic performance—is the number one reason why students drop out of college.
Learning how to manage your finances can help you stay in school!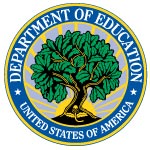 Funded by the US Department of Education Title V Hispanic Serving Institution Grant