Dual Credit CFHS Registration Guides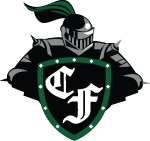 Clear Falls High School
2019-2020 Registration Guide
Schedule an advisory session with COM College Connections Advisor. Sign up via Naviance through the college center. During the advisory session you will complete College of the Mainland application through www.applytexas.org.

Establish a Profile on applytexas.org. It will provide a Username and you will create a password for applytexas.org
Complete an Application for College of the Mainland with your profile. Make sure to include you Social Security Number on the COM application.

It takes 3-5 business days to process the application. You will receive an email from College of the Mainland with instructions on how to retrieve your COM ID number. COM ID number is mandatory to complete your COM application and TSI testing.
You must complete the TSI Pre-assessment prior to testing. Go

to

www.com.edu/testing-center/tsi-assessment.html

to

complete the TSI Pre-Assessment. Once completed, you will receive a certificate of completion via email.
Sign up to take the TSI in the College Center at CFHS. TSI testing is free for CFHS students. See testing dates below. TSI Exemption is available to students who have met the college readiness standard on the SAT or ACT; TSI testing is not required for non-credit classes.
Students must submit proof of Bacterial Meningitis vaccination to COM. Proof can be turned in to your COM representative at CFHS at any time.
Register and pay for Dual Credit classes at North County Learning Center – League City 4/17/19 from 2:30pm – 6 pm (seniors) and 4/18/19 from 2:30 pm – 6 pm (juniors)
Dual Credit Orientation will take place during the summer at COM's campus. Dates and times TBA.
Important Dates
Enrollment Sessions per student new to D/C program:
Sign-up in College/Center:
Start Date 2/12/19 – Deadline 3/29/19
TSI Testing: 3/19/19 and 3/28/19 2:30pm-6:pm
Registration and Payment date: 4/17/19 2:30pm-6pm (seniors) and 4/18/19 2:30pm-6pm (juniors) at North County Learning Center – League City (200 Parker Ct.)
Tuition and Fees 2019-2020
In District: $250 for 1or 2 classes per semester; $75 for each additional class
Online Fee $35, hybrid fee $25
Required Books and course workbooks are NOT included
Additional fees for classes may be required.
Download a printable copy of the CFHS Registration Guide (PDF)
---
For additional Information please contact Doreen Bridges, College Connections Advisor at dbridges@com.edu or dualcredit@com.edu