Dual Credit
Please follow these instructions when using the Dual Credit Enrollment Forms:
Students may use the automatic fill to add your first and last name, COM student ID number. High School, grade level, and the semester that you are registering for.
Print the form and send to your counselor to approve your classes for the semester.
The Counselor will add your classes to the registration form, sign it, and send it back to the student.
Once the student receives the form with the approved courses and the counselors signature, the student and parent signs the form, and then scans and emails the form to their assigned College Connections Advisor for their High School.
The College Connection High School Assignments can be found on the College Connections homepage.
If you need further information, please send the College Connections team an email at ccadvising@com.edu.
Testing
How can I take the TSI Assessment?
College of the Mainland will offer TSI Assessment testing through Examity, an online proctoring service. Photo ID will be required. All testing fees and the Examity proctor fee will be waived at this time. Please go to https://examity.com/accuplacer-students to see if your computer meets the requirements.
All students will need to complete the steps below to receive a TSIA voucher to test through Examity.
Complete the TSIA Pre-Assessment Activity at www.tsipreview.com/welcome/collegeofthemainland.
Go to https://tsiremoteexamity.youcanbook.me and fill out all the indicated fields.
Once your request is approved, you will receive an email from ACCUPLACER with your voucher code. This voucher code will allow you to schedule and take your exam with Examity.
Go to https://prod.examity.com/accuplacer to register with Examity. Enter your first name, last name, email, and select College of the Mainland.
You will receive a confirmation email from Examity with login credentials.
Log in to Examity with the user ID and password provided to you and schedule your exam. If you would like to test right away, click the "on-demand" scheduling button.
If you have questions on how Examity works, please go to https://examity.com/accuplacer-students to find step-by-step instructions and a Youtube video on the process.
Dual Credit Forms
Clear Creek ISD Dual Credit Registration Forms
---
Get a Jump Start on College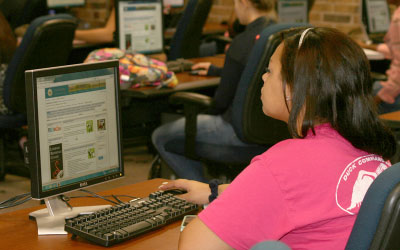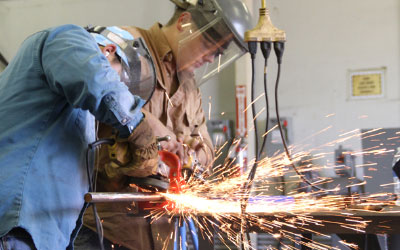 The COM Dual Credit Program enables students to earn high school and college credit simultaneously. Dual credit students can earn 30 or more college credits while in high school, plus they receive a discount on COM's affordable tuition.
Students can take academic courses, such as math, English, government and history, and hands-on classes, such as drafting, welding, graphic arts and cosmetology.
Classes are offered at the COM main campus, COM Learning Center-North County in League City and at local high schools.
Dual Credit Department's Mission
The Dual Credit Department offers a student-centered learning environment for high school students providing them the opportunity to earn college credit, become job ready and acquire skills necessary to become lifelong learners.
Resources
---
Students' Stories
From a Student
"Dual credit eased me into (college), and what I like about COM especially is the professors are truly there for their students. I started (at UTSA) as a sophomore."