Clubs Organizations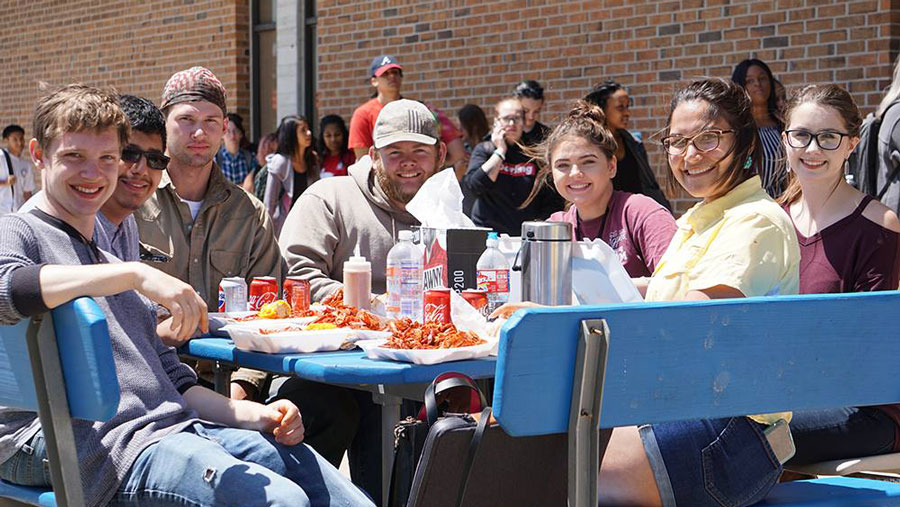 Student clubs and organizations allow you to socialize, gain skills and learn about leadership. The Student organizations at College of the Mainland consist of the American Society of Safety Professionals (ASSP), Phi Theta Kappa (PTK, International Honor Society), Pi Kappa Delta (PKD, Debate Team) and the Student Government Association (SGA). The Student Government Association is the governing body for all clubs. You are encouraged to participate in one or more of the following clubs and organizations.
For information about joining or starting a new club or organization, contact Elizabeth Urban at 409-933-8790.
If you are already a member of a club or organization, you may find the resources you need here.
---
American Society of Safety Professionals (ASSP)
Badelynge Review
Community Engagement Club
Cosmetology Club
Creative Writing
Crochet Club
Fit Club
Gamer's Union
Hispanic Student Alliance
Mental Health Matters Club
Minority Men for Excellence
Nu Psi
Nursing Students Association
Phi Theta Kappa (PTK, International Honor Society)
Presidential Ambassador Program
Process Technology Student Club (PTECH Club)
Robotics Club
Science Club
Sickle Cell Club
Student Government Association (SGA)
Students for Christ
Veterans Organization
Women in Business and Industry