Minority Men for Excellence
Minority Men for Excellence (MM4E) is a program designed to improve the recruitment and retention of Minorities at the College of the Mainland. Participants receive academic support and character and leadership development through programs and workshops. Men in the program also participate in community engagement opportunities and receive mentoring by faculty, staff and peers.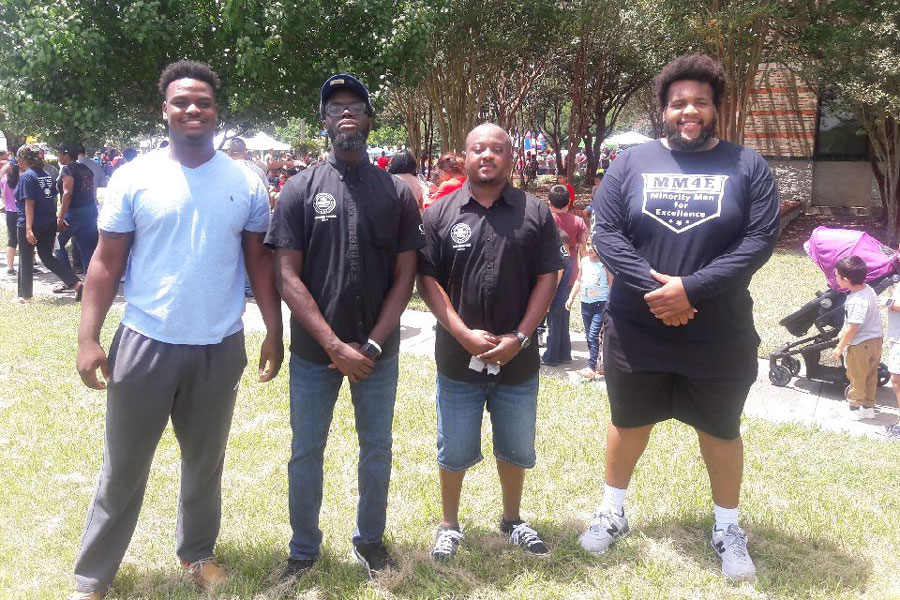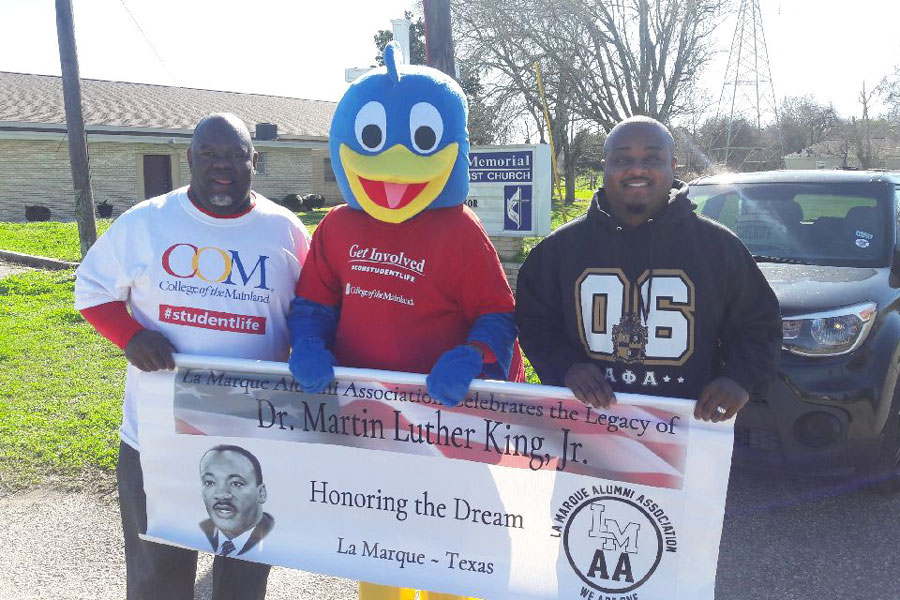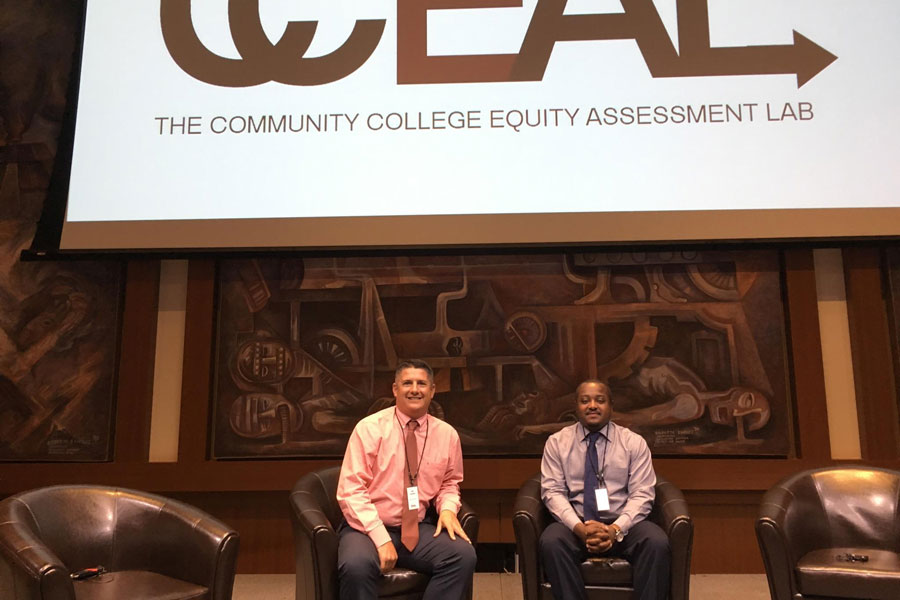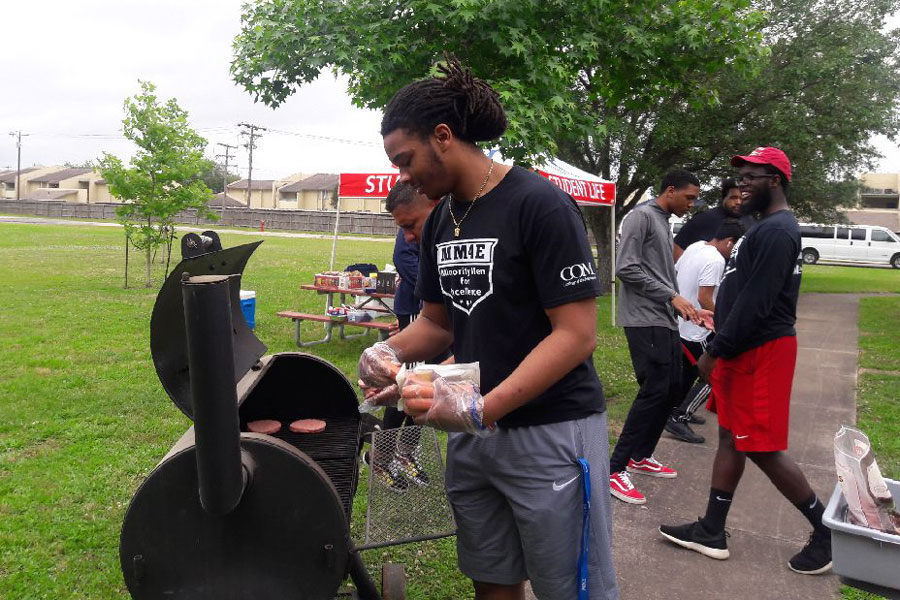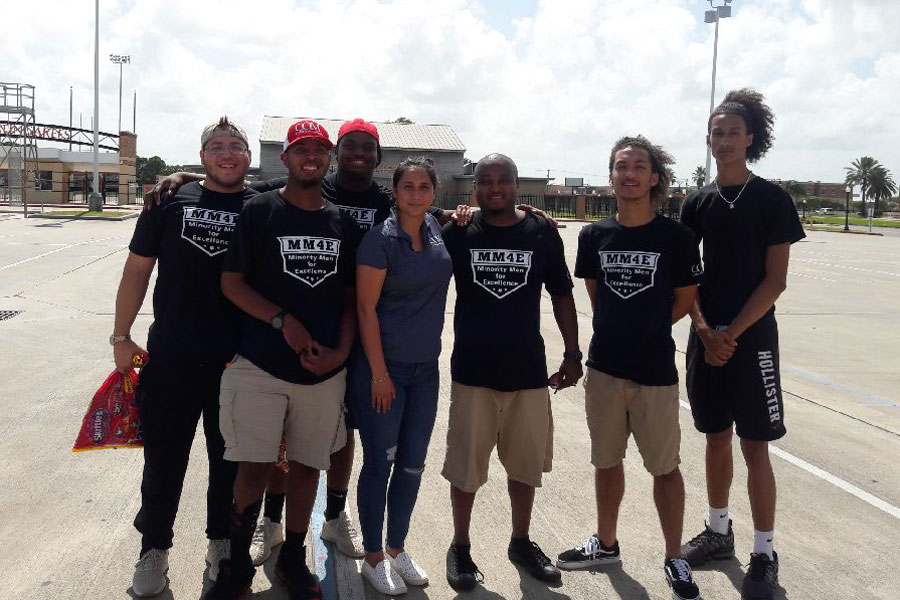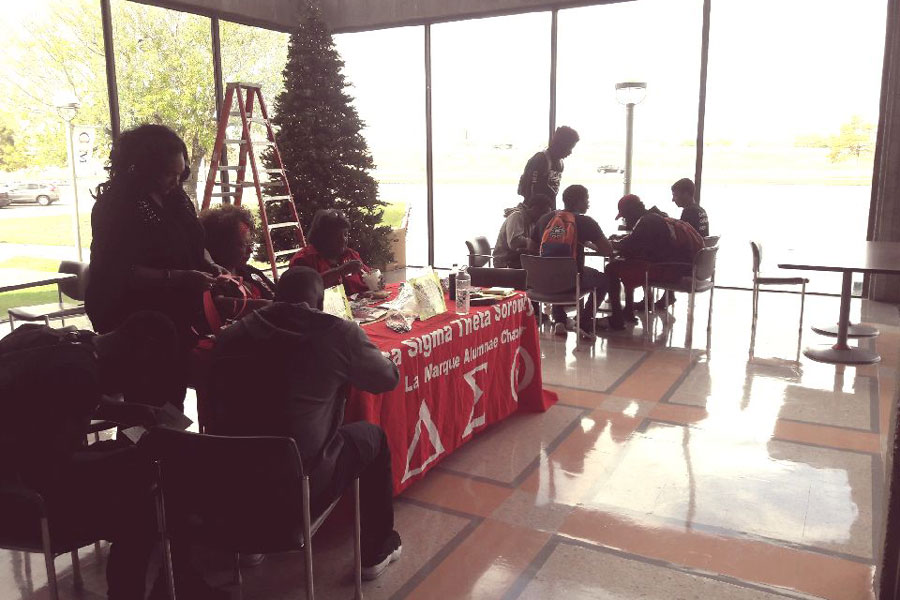 Mission Statement
Develops leaders, promotes brotherhood and academic excellence, while providing service and advocacy for our communities
Learning Outcomes
By actively participating in the MM4E Initiative, students will enhance their professional skills through public speaking, resume development, and personal branding.
As an MM4E participant, students will foster mentoring relationships with College of the Mainland faculty and staff that contributes to their personal, academic, and professional development as student leaders.
The MM4E program identifies and utilizes academic related resources and tools in order to support its member's academic performance in the classroom.
The MM4E program provides opportunities for participants to connect with campus resources, students, faculty, staff, administrators, and College of the Mainland by providing a holistic approach that cultivates a sense of belonging.
By participating in service learning projects, MM4E members will recognize the importance of community service and civic responsibility through personal involvement and municipal engagement with COM and the Galveston county community.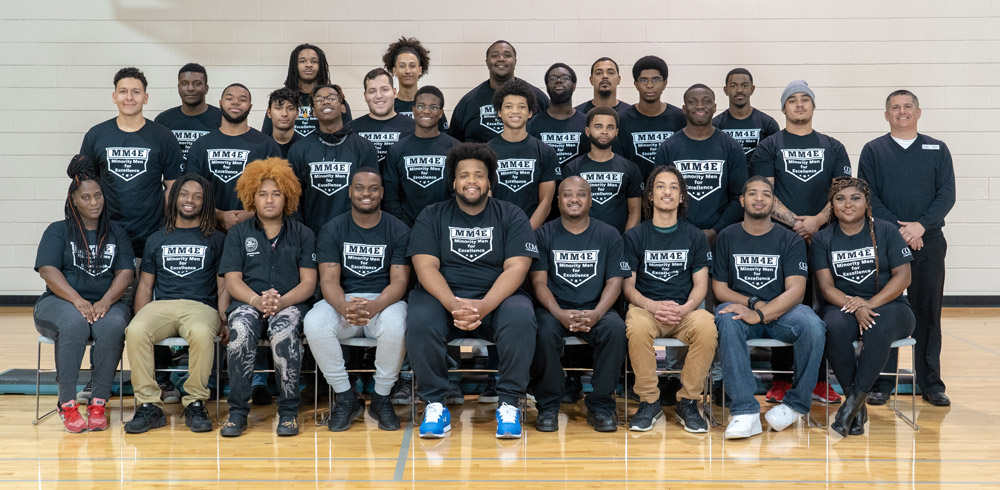 Membership Benefits
Individualized services and assistance, including guidance in creating a personalized success action plan
One-on-one mentoring from one of our Student Leaders, an MM4E-COM brother that has demonstrated holistic success and grit
Access to apply for the scholarships – COM Foundation TG Wooten, etc
Be a part of an inclusive environment on campus that provides community and belonging to all
A staff advocate for your MM4E-COM student experience
Leadership opportunities to represent the college at engagements and increased opportunities to become a Student Leader around campus
Alerts about exciting and new upcoming programs and services
Be a part of our peer network that offers informal mentoring and opportunities for networking
Membership Application
Please use the MM4E Membership Application to signup. (Form opens in a new tab).
MM4E-COM services include:
Community Service Opportunities
Grants and Scholarship
Individualized Advising
Personal Development Workshops
Student Leader Mentoring
Outstanding Members
Anthony "AJ" Taylor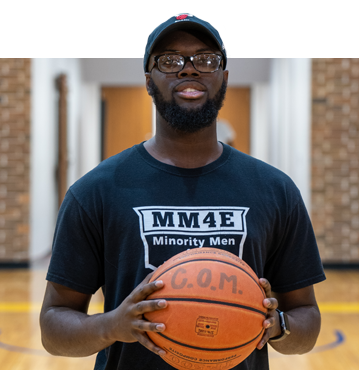 Upon enrolling at College of the Mainland in Fall 2017, Taylor had no idea of the road ahead. But after connecting with a special network of resources available at the college, he transformed his college experience into a remarkable journey of growth and discovery to unlock his true potential.
That journey recently concluded when Taylor received his Associate of Arts degree in general studies at COM's inaugural fall commencement ceremony. The Texas City native was among 424 students participating in the historic celebration.
But before the pomp and circumstance, Taylor was a fresh-faced student learning to navigate college life. For him, balancing his academic responsibilities alongside personal commitments proved to be challenging after the passing of several close loved ones.
"With things like that, you get down," Taylor recalls. "But you just have to push and persevere. I had to find solace within myself, and I knew that they wouldn't want me to give up."
After a tough start, Taylor was soon introduced to a welcoming network of support at COM through the Office of Student Life. Here, Taylor not only found his voice and purpose as a student leader, but also a foundation of support where staff works hand in hand with students for the common goal of cultivating a positive student experience. He greatly credits those relationships for shaping his own success.
After joining several student organizations including the Minority Men for Excellence (MM4E) and club basketball, Taylor soon found his place at COM. He served as president of MM4E, a student group that provides academic support as well as character and leadership development through programs, mentoring and community engagement. Through the program, Taylor had the opportunity to visit several university campuses and consider his next steps after COM.
In the News
http://www.fox26houston.com/news/man-up-leadership-conference-at-college-of-the-mainland