Employee of the Month
Employee of the Year – Kari Starz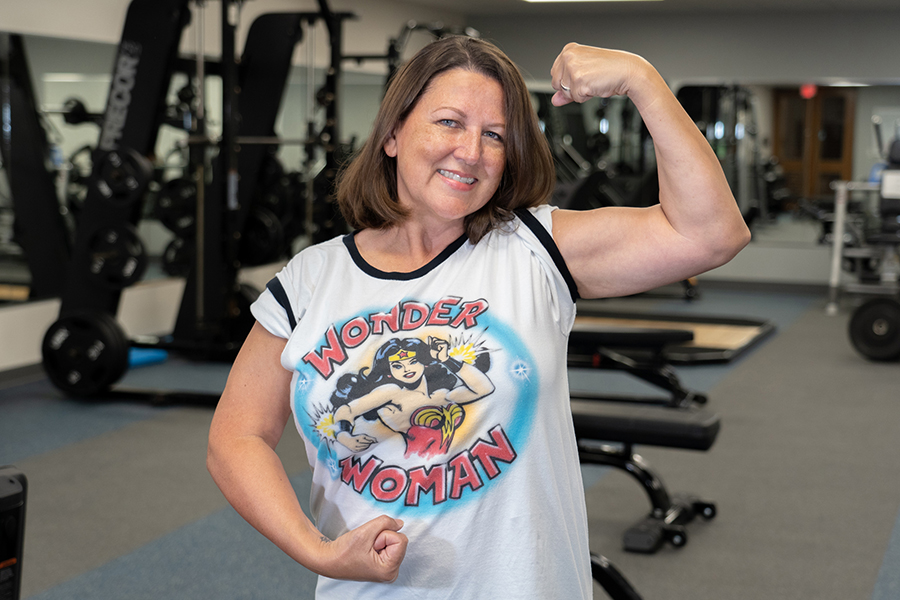 Congratulations to our 2019-2020 Employee of the Year, Kari Starz!
Starz, a travel and event specialist in the College of the Mainland Office of Student Life, was chosen by her peers for the honor and recognized during a virtual celebration on May 27.
Starz executes the behind-the scenes details for student and college events, manages student travel, club budget requests and communications and does so with a smile and positive attitude each and every day. Her can-do attitude and energetic approach is noticed by those she encounters in Student Life and beyond.
"Kari is the heart of the Student Life department," a colleague said. "I see her often mentoring and talking with students. She is essential to organizing events that welcomes students to COM. She is great to work and embodies the spirit of collaboration."
After starting off as a student at College of the Mainland in Fall 2005, Starz was hired as a temporary administrative assistant in January of 2007. Soon after, she served as an administrative assistant in Marketing and has since worked in Diversity and Equity, Testing, Advising and Student Life.
"College of the Mainland has given me so much," Starz said. "My COM family has been a support system for me as I obtained a degree, matured and built a solid foundation for myself and my family. I would not be where I am in life now, if not for my COM family. I feel like I have come full circle and now I am the one that gets to be the support system for our students. That is why Employee of the Year is such an honor to me. Thank you to everyone for validating that. I could never have accomplished this without you, COM family!"
---
Employee of the Month Nomination Form