Dual Credit DHS Registration Guides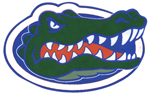 Dickinson High School
2019-2020 Registration Guide
What is Dual Credit
Dual Credit is a program that allows high school students to enroll in college classes for credit prior to high school graduation. College credits earned through Dual Credit can be applied towards high school and college graduation and can be transferred to other colleges or universities. Students can earn college credit towards their Bachelor's degree or earn college credits toward an Associates.
Steps to enroll in Dual Credit
Students needing help with the application, sign up for an Advisory Session via Naviance. Apply to COM at www.applytexas.org. First-time users, click on "Create your Account now". After creating your profile, click on "My Applications" tab, "Start a New Blank Application", "2-year school" then, select College of the Mainland. Sign up for an afterschool advisor session for help with your Applytexas application.
Go to: www.com.edu/tsiapp and complete the Pre-Assessment.
TSI Test required, please see back of page for exemptions and waivers.
H.S. GPA of 3.0 or higher required - Sign up via Naviance
Register and Pay: ­­­Checks with DL # OR Credit Cards/Debit Accepted - NO CASH.
Thurs. April 4th, 2:35–4:30 p.m., D-101
Important Dates
After School Advisory Sessions & Application Assistance:
Monday, 2/04 OR Tuesday, 2/05
2:30–4:30 pm
COM Application Deadline: 2/15
TSI Testing: 2/20 or 2/21 at DHS -
Sign Up via Naviance to reserve your seat
Registration and Payment Date:
Please see Mr. DeLuna, College Connection Advisor for Dickinson High School
Tuition and Fees 2019-2020
$200 for 1-2 classes per semester
$75 for each additional class
Online Fee $35, hybrid fee $25
Books are NOT included
Additional fees for classes may be required.
Download a printable copy of the DHS Registration Guide (PDF)