2022-2023 Season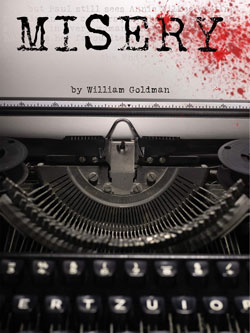 Misery
Sep. 8–25, 2022
(on-sale July 26, 2022)
by William Goldman, based on the novel by Stephen King
Successful romance novelist Paul Sheldon is rescued from a car crash by his "number one fan," Annie Wilkes, and wakes up captive in her secluded home. While Paul is convalescing, Annie reads his latest book and becomes enraged when she discovers the author has killed off her favorite character, Misery Chastain. Paul quickly realizes the irate Annie has no intention of letting him go anywhere as she has him writing a new novel as if his life depends on it, and it does.
Featuring COM Theatre faculty member Ashley Love in the lead role!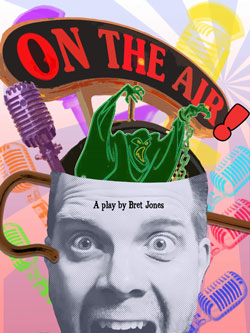 On the Air!
Nov. 3–20, 2022
(on-sale Sep. 27, 2022)
by Brett Jones
A fast and funny farce set in New York City in the 1940s during the height of radio theatre. The workers of WLL are excited when the most popular show of the era, The Shroud, brings its cast and crew to their station to broadcast the famous program. When a dark figure dressed in the Shroud's cloak begins causing havoc, chaos and confusion runs amuck in this hilarious tribute to the golden age of radio!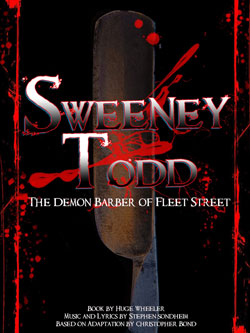 Sweeney Todd – The Demon Barber of Fleet Street
Feb. 2–19, 2023
(on-sale Nov. 29, 2022)
Book by Hugh Wheeler / Music and Lyrics by Stephen Sondheim
Sweeney Todd, an unjustly exiled barber, returns to nineteenth century London, seeking vengeance against the lecherous judge who framed him and ravaged his young wife. The road to revenge leads Todd to Mrs. Lovett, a resourceful proprietress of a failing pie shop, above which, he opens a new barber practice. Mrs. Lovett's luck sharply shifts when Todd's thirst for blood inspires the integration of an ingredient into her meat pies that has the people of London lining up... and the carnage has only just begun!
Featuring COM Theatre faculty member H. Russ Brown in the title role!
Donkey
April 20 – May 7, 2023
(on-sale Feb. 21, 2023)
by John Patrick Bray
Steve Ryan is an independent coffee shop owner in a liberal-arts college town in upstate New York. When the mayor paves the way for Quick Java, a corporate coffee shop, to move into the center of town Steve ignores the writing on the wall. A satire of small-town politics that is both heartfelt and funny, Donkey reminds us that for every decision we fail to make, there is another decision waiting to not be made.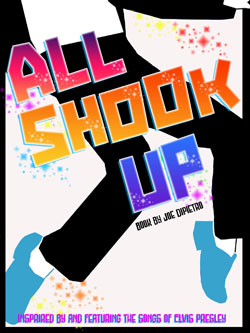 All Shook Up
July 6–23, 2022
(on-sale May 9, 2023)
Inspired by and featuring the songs of Elvis Presley®, Book by Joe DiPietro
It's 1955, and into a square little town in a square little state rides a guitar-playing young man who changes everything and everyone he meets. Loosely based on Shakespeare's Twelfth Night, this hip-swiveling, lip-curling musical fantasy will have you jumpin' out of your blue suede shoes with such classics as "Heartbreak Hotel," "Hound Dog," "Jailhouse Rock," and "Don't Be Cruel."