COM Theatre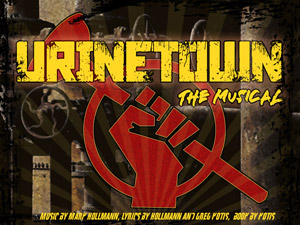 In-Person and Streaming
Urinetown
July 8 – July 25, 2021
Music by Mark Hollmann, Lyrics by Mark Hollmann and Greg Kotis, Book by Greg Kotis
A hilariously funny and touchingly honest Broadway smash musical, Urinetown provides a fresh perspective on one of America's greatest art forms. In a Gotham-like city, a terrible water shortage, caused by a 20-year drought, has led to a government-enforced ban on private toilets. The citizens must use public amenities, regulated by a single malevolent company that profits by charging admission for one of humanity's most basic needs. Amid the people, a hero decides that he's had enough and plans a revolution to lead them all to freedom!
At this time all reservations are going through the Box Office due to social distancing/limited seating and not being sold online.
---
2021-2022 Season
The COM Theatre announces the upcoming 2021-2022 season:
2021-2022 Season Brochure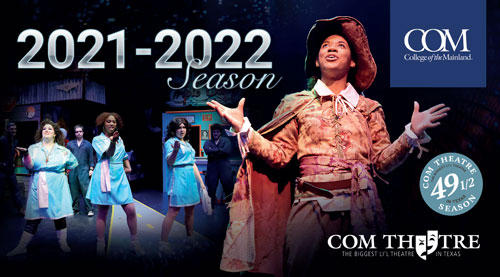 Download the 2021-2022 COM Theatre Season Brochure
---
Theatre Box Office
Call the Box Office at 409-933-8345 or 1-888-258-8859, ext. 8345.
Since 1972, COM Community Theatre has presented over 228 productions including children's theatre, concerts and workshops with attendance of more than a quarter of a million people. The theatre has been recognized as one of America's leading community theatres, setting high production standards and developing one of this country's most innovative programs.
Beyond education, the College of the Mainland Theatre bears a three-fold commitment: to provide quality theatrical experiences for residents of the area, to offer a forum for local and regional talent by holding open auditions and to extend the reputation of College of the Mainland.