COM Theatre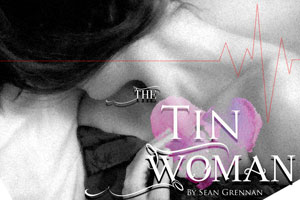 The Tin Woman
Jan. 23 – Feb. 9, 2020
by Sean Grennan
The story of a woman who receives a heart transplant and her eventual meeting with the family of the donor. Instead of relishing life after her heart transplant, Joy enters a downward spiral, unsure whether she truly deserves a second chance. Meanwhile, Alice and Hank mourn the loss of their son, Jack, whose heart was used to save Joy. At a friend's urging, Joy tracks down Jack's family to find closure. But are Alice, Hank, and their daughter Sammy ready to accept Jack's death? Based on a true story, The Tin Woman uses humor and pathos to explore loss, family, and what it means to be given new life.
---
2019-2020 Season
The COM Theatre announces the upcoming 2019-2020 season:
"Moonlight and Magnolias" by Ron Hutchinson
"Peter and the Starcatcher" Book by Rick Elice / Music by Wayne Barker
"The Tin Woman" by Sean Grennan
"The Voice of the Prairie" by John Olive
"God of Carnage" by Yasmina Reza
"Little Shop of Horrors" Book and Lyrics by Howard Ashman / Music by Alan Menken
2019-2020 Season Brochure
View/Download the 2019-2020 Season Brochure (PDF)
---
Theatre Box Office
Call the Box Office at 409-933-8345 or 1-888-258-8859, ext. 8345.
Since 1972, COM Community Theatre has presented over 228 productions including children's theatre, concerts and workshops with attendance of more than a quarter of a million people. The theatre has been recognized as one of America's leading community theatres, setting high production standards and developing one of this country's most innovative programs.
Beyond education, the College of the Mainland Theatre bears a three-fold commitment: to provide quality theatrical experiences for residents of the area, to offer a forum for local and regional talent by holding open auditions and to extend the reputation of College of the Mainland.