College Connections
Bridging High School and College
To help all local high school students successfully enroll in college, COM has united with area high schools in the nationally recognized College Connections Program.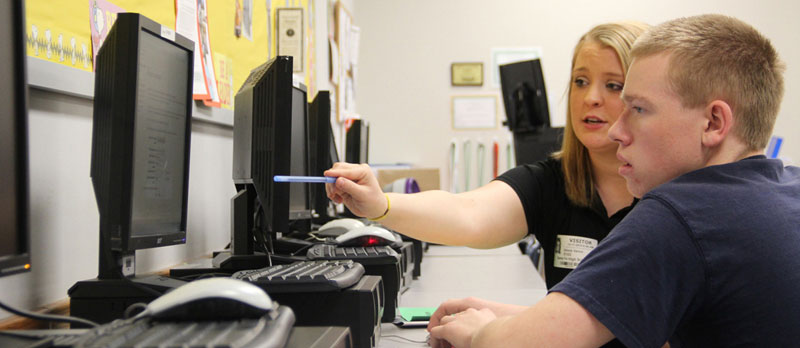 COM partners with Texas City, La Marque, Hitchcock, Santa Fe and Dickinson Independent School Districts plus Clear Creek High School, Clear Springs High School, Clear Falls High School, Friendswood High School and Ed White Memorial High School to assist students in seamlessly transitioning to higher education.
At each school district, College Connections advisors present students and parents with higher education options and help them navigate the application and financial aid processes.
Summer Bridge Application
College Connections Advisors High School Assignments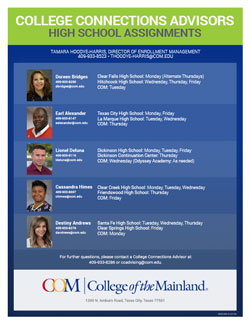 Download the College Connections Advisors flyer.
College Connections advisors help students with:
Dual Credit: Advisors will assist students with dual credit enrollment, testing and registration.
Application: Advisors help students complete college admission applications and forms.
Advisement: Advisors offer individual advising about degree plans, course work, time management and career planning.
Assessment: Advisors provide testing at no cost to all students.
Financial Aid: Students receive help in completing financial aid applications for grants, scholarships and loans.
Registration: Advisors give students who choose to attend COM an opportunity to register for classes.
*For students to successfully enroll in college, parent participation is critical and strongly encouraged, especially in the financial aid process.
Tutorials for Apply Texas and FAFSA