High School Students Explore Nursing Field at COM Summer Nurse Camp
Jul 21, 2023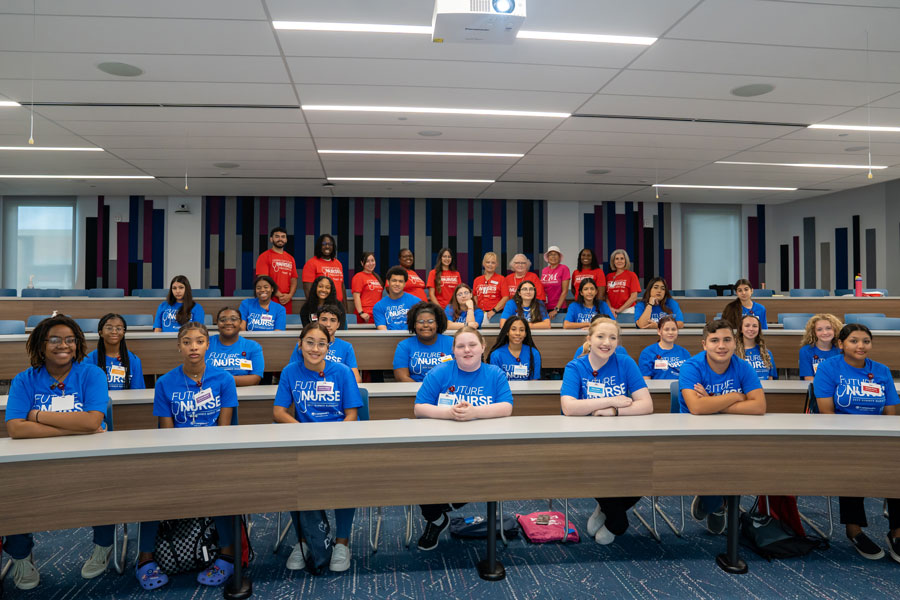 During a season typically known for resting from school, nearly 30 local high school students chose to further their education and explore the possibilities of the nursing field at College of the Mainland's (COM) first Summer Nurse Camp. Partnered with CompassRN, this three-day camp provided the opportunity for local high school students to learn about the various components of a nursing career through hands-on activities and demonstrations taught by COM faculty.
Activities included CPR demonstration, a nutritional escape room, infant/toddler/elder safety and an Anatomage Table [3D anatomy visualization and virtual dissection model] tournament. Though only three days, the nurse camp was able to achieve its goal of introducing students to the nursing field and exploring the possibilities from higher education.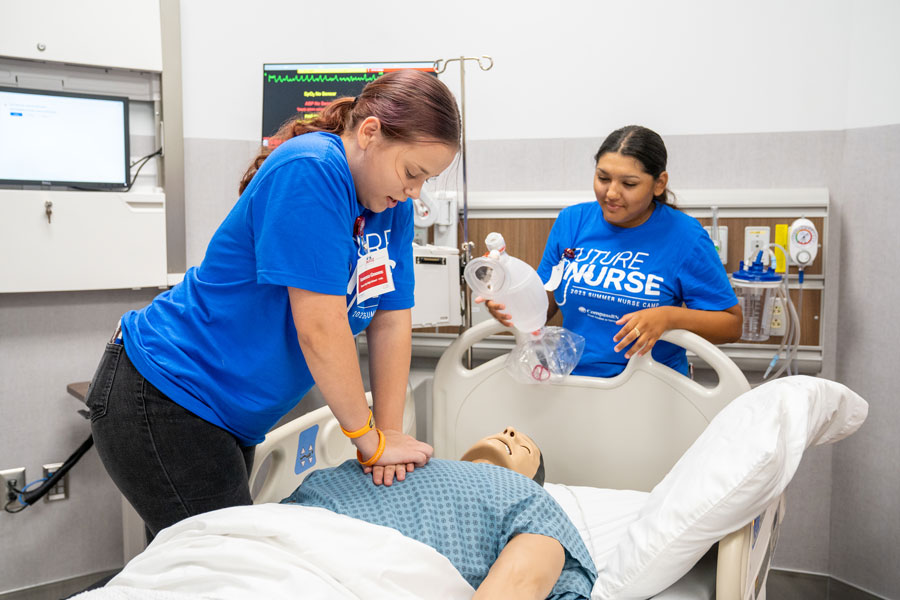 "I would definitely consider going here [College of the Mainland]," said Zoey Bryan of Hitchcock High School. "I'm learning things I never knew about, like CPR and all the different types of muscles."
Recognizing the high demand for nurses, particularly in the health care hub of the Houston/Galveston region, COM is meeting these needs now and into the future through its robust range of nursing program options. Working alongside industry professionals, the camp is part of an ongoing effort to encourage students to pursue nursing to meet these critical job demands.
"It's a great way to get the next generation interested in the nursing field," said Dr. Debra Bauer, Director of Nursing at College of the Mainland. "We're looking forward to offering this camp as a service to the community and nursing profession as we attract and continue to bring in the younger generation into the nursing field."
Offering pathways of certificate, associate degree and bachelor's degree, COM's nursing program empowers graduates with the skills and knowledge needed for the health care field.