College of the Mainland Celebrates Black History Month
Feb 13, 2023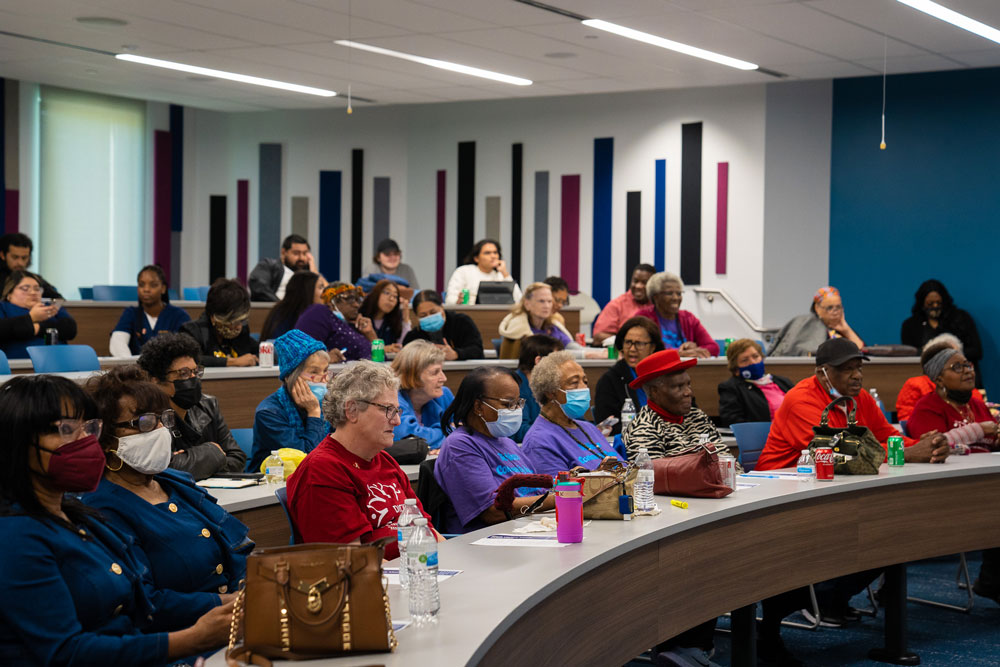 Nearly 100 students, employees and community members filled the College of the Mainland (COM) STEAM lecture hall on Feb. 9 for an inspiring conversation on how African Americans stimulated the health care industry. Featuring a selection of presentations by College of the Mainland students, the event served to commemorate February as Black History Month by recognizing the impact and contributions that African Americans have made in health care and medicine both locally and nationwide.
For La Marque High School Health Occupations Students of America (HOSA) student Shakereyah Nunn, the event served as an important reminder of just how widespread health care educational opportunities are for students at COM. "I got a lot of information, and I was inspired," Nunn said. "College of the Mainland helps us a lot."
Rounding out the month's observations, the College will host the following on-campus community events:
A Legacy of Freedom: The Significance of Juneteenth on Thursday, Feb. 23 from 12:30 – 1:30 p.m. at the STEAM building, room 120. The free community presentation will highlight the historical and cultural implication of Juneteenth in Galveston County. Guest speaker Sam Collins with the Nia Culture Center will be the featured speaker.


SaulPaul on Tuesday, Feb. 28 from 12:30 – 1:30 p.m. at the Conference Center. The Minority Male for Excellence program will be hosting Grammy Award-nominated artist SaulPaul.
To learn more, visit www.com.edu/multicultural/black-history-month.html.