COM Holds Mock Disaster Simulations During Allied Health Day
Apr 13, 2022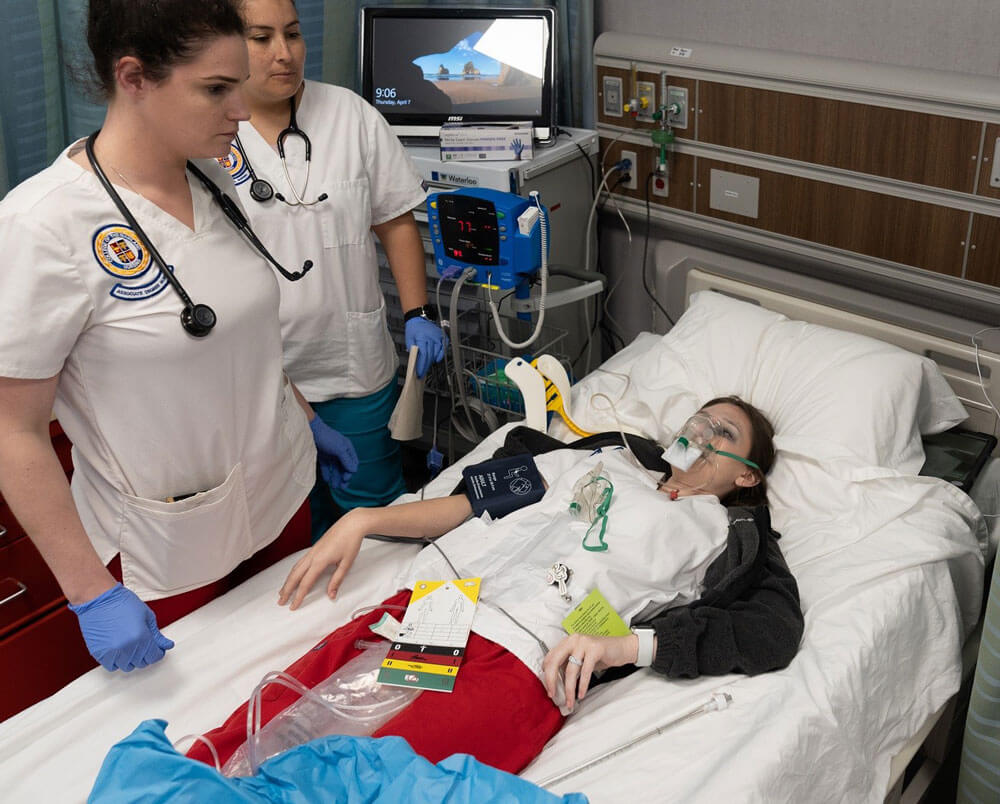 From simulating the aftermath of a mock explosion to navigating the complex health care challenges in an emergency room setting, it was an exciting day of learning for dozens of College of the Mainland (COM) students participating in Allied Health Day on Thursday, April 7.
During the interactive day of learning, Emergency Medical Services (EMS), Vocational Nursing, Medical Assisting, Health Information Management, Associate Degree Nursing, Fire Academy, Process Technology and Cosmetology students had an opportunity to gain valuable career experience as they navigated through a range of mock nursing scenarios in a variety of real-world, hands-on health care settings.
"This is really helpful because of the critical thinking aspect," said Alexandria Watson, COM vocational nursing student. "We have to know what to do and how to do something in an emergency, so this is a great opportunity to learn."
Working alongside industry experts in a multitude of health care scenarios, Allied Health Day gives students a unique opportunity to think critically and problem-solve in an interactive learning environment as they prepare for the rigor of a career in the health care industry.
"This is important because as a nurse, you work with so many different people, whether that's the paramedics, medical assistants or pharmacy technicians in the hospital," said Ryan Bullock, COM associate professor of nursing. "Just being familiar with everyone's role is so important for our students before they start working."
To learn more about all the programs offered at College of the Mainland, visit www.com.edu/academics/areas-of-study.html.
Click here to view more photos from the event.