Board of Trustees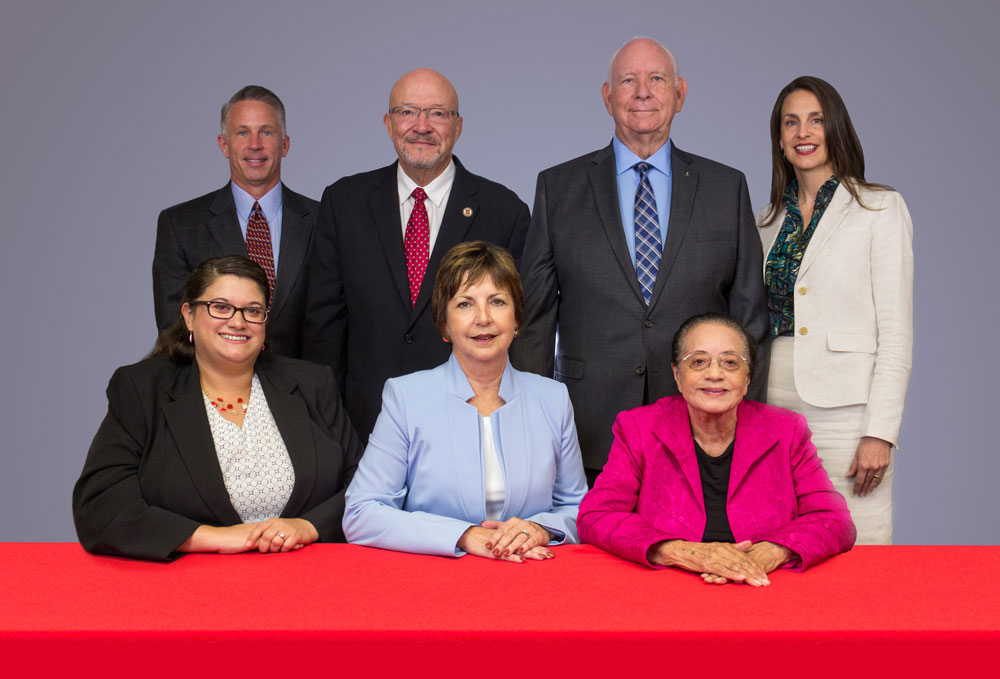 The Board of Trustees meets the fourth Monday of each month at 12:30 p.m. 1501 North Amburn Rd., Appomattox Suite 4. Agendas are posted 72 hours in advance for committee meetings, called meetings and regular monthly meetings. The general public is cordially invited to attend.
Board of Trustees Meeting Agendas, Notices and Meeting Minutes are posted on College of the Mainland's Board Book Website.
Upcoming Board Meetings:
Meetings for May to August are scheduled to take place at the Texas City/La Marque Chamber offices.
Texas City/La Marque Chamber offices
9702 E.F. Lowry Expressway
Texas City, Texas 77590
December 12, 2018
COM Conference Center
Important Links