Community Theatre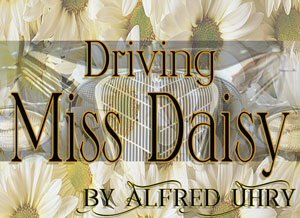 Driving Miss Daisy
Sept. 6 – Sept. 23, 2018
by Alfred Uhry
This classic play focuses on elderly Jewish matron, Daisy Werthan, and her chauffeur, Hoke Coleburn, in mid-century Atlanta. At first, Daisy is none too happy about being forced to rely on a black man to get from one place to the next. Gradually, however, Hoke wins her over, and during the 25-year span of the play, the two develop a deep-rooted affection and mutual respect grounded in their own independence, strength, and stubborn integrity. This Pulitzer Prize-winning masterpiece is a delicate depiction of racial tensions, the passage of time, and the experience of aging.
2018-2019 Season
The COM Community Theatre announces the upcoming 2018-2019 season:
"Driving Miss Daisy" by Alfred Uhry
"Noises Off" by Michael Frayn
"You're a Good Man, Charlie Brown" based on the Comic Strip "PEANUTS" by Charles M. Schultz
"Born Yesterday" by Garson Kanin
"The Glass Menagerie" by Tennessee Williams
"Thouroughly Modern Millie" Music by Jeanine Tesori / Lyrics by Dick Scanlan / Book by Richard Henry Morris & Dick Scanlan
2018-2019 Season Brochure
View/Download the 2018-2019 Season Brochure (PDF)
---
Theatre Box Office
Call the Box Office at 409-933-8345 or 1-888-258-8859, ext. 8345.
Since 1972, COM Community Theatre has presented over 228 productions including children's theatre, concerts and workshops with attendance of more than a quarter of a million people. The theatre has been recognized as one of America's leading community theatres, setting high production standards and developing one of this country's most innovative programs.
Beyond education, the College of the Mainland Theatre bears a three-fold commitment: to provide quality theatrical experiences for residents of the area, to offer a forum for local and regional talent by holding open auditions and to extend the reputation of College of the Mainland.
---