Presidential Finalists
Dr. Utpal K. Goswami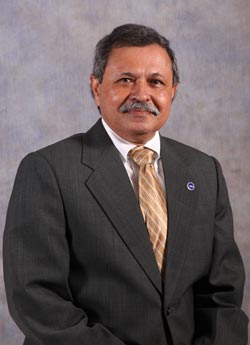 Dr. Utpal K. Goswami brings 33 plus years of higher education experience almost equally divided between classroom and administration at colleges and universities in Texas, California, Arizona and Missouri.
Dr. Goswami currently serves as president of Metropolitan Community College-Maple Woods in Kansas City. Under Dr. Goswami's leadership the college improved student completion, partnered in establishing the Kansas City center of North West Missouri State University, established an honors program, partnered in the growth of the Northland CAPS workforce preparation program that has received Missouri Innovation designation from the governor and enhanced services to the local community.
Previously, he served as vice president of instruction at College of the Redwoods and as interim president/superintendent, during which time he led the district in responding to accreditation challenges, development of a new mission/vision statement, development of the 2012-17 strategic plan and the 2012-17 education master plan, and implementation of major capital projects involving new construction. Prior to his leadership at Redwoods, he served as vice president and provost at Yavapai College where he provided transformational leadership that resulted in the institution being selected as one of HLC's pioneer institutions in the pathways accreditation project. He also served in the steering committee that successfully passed a ballot measure to establish a Joint Technical Education District.
Dr. Goswami has proven success in advocacy for community college funding, fostering shared governance, launching and completing capital projects, revamping technology platforms and integration. Units under his leadership have been able to obtain over $16 million in grants and donations.
He holds a master's degree in development economics from Boston University and both a master's degree and a doctoral degree in economics from Southern Methodist University. His board service includes United Way, Chamber of Commerce, Economic Development Council, American Red Cross, Statewide Community College Board, Decade of Difference and as president of Arizona Association of Academic Administrators and as board president of an Educational Technology Consortium.
Dr. Michael Heindl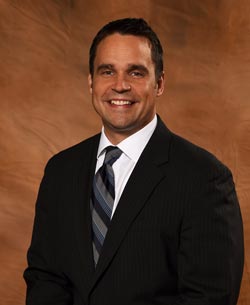 Executive Vice-President, Administration and Finance
Mississippi Gulf Coast Community College
Dr. Heindl has earned an Associate of Arts, a Bachelor of Science in psychology, a Juris Doctor and a Ph. D. in community college leadership. For 15 years he has been involved with many facets of higher education leadership: he has been a dean of students for two colleges, a district registrar for the largest community college in Mississippi, a program specialist for career and technical education for the Mississippi Community College Board, an adjunct professor at the senior and community college levels and vice president of the Jackson County Campus of Mississippi Gulf Coast Community College. Currently, he serves as the executive vice president of administration and finance for Mississippi Gulf Coast Community College, which is the second largest community college in Mississippi.
In his current role, he works very closely with the president and the college's board of trustees (23 members) on many strategic operational aspects of the college, including—but not limited to—bills and accounts, investments and interest, purchasing matters, capital projects, special reports (for example, FEMA, workers' comp and new third-party agreements), grants, revised and new policies and procedures, athletics, and legal issues. Additionally, he manages all phases of construction projects and strategic technology initiatives for Gulf Coast. He has responsibility for legal issues, the MGCCC Foundation and fundraising, technology, human resources, District Business Office, construction management, college-wide safety and emergency services, purchasing, transportation, and all Administration and Finance advancement initiatives.
Dr. Heindl has worked closely with and related well with a diverse company of people and has promoted a climate of inclusiveness in every position he has held as a student services leader, a statewide workforce training administrator, a chief executive at the campus level or as a college-wide executive leader of a large multi-campus institution. Involvement in one's community is one means of fostering an appreciation of diversity. Besides working as a church music leader, Dr. Heindl has participated actively in the community in chambers of commerce in Flowood, Mississippi, and in Pascagoula, Mississippi, as well as in the Gulf Coast Business Council and the Gautier, Mississippi, Rotary Club. Additionally, he is a member of the Higher Education Strategic Planning Group for the Mississippi Coast region.
He is married to Jennifer Ingram Heindl, and they reside in Perkinston, Mississippi, with their three children.
Dr. Warren R. Nichols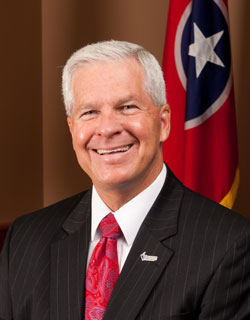 Warren R. Nichols is the vice chancellor of Community Colleges for the Tennessee Board of Regents, where he provides the overall strategic direction, coordination and support of the 13 Tennessee public community colleges. As vice chancellor, he has overseen the transition from a system of 13 independently managed institutions to a comprehensive statewide community college system managed in a unified manner.
As vice chancellor, Dr. Nichols is putting his stamp on statewide programs to reach underserved populations and to promote workforce development. He is a strong advocate for improving minority graduation rates and increasing access to higher education among traditionally underrepresented groups. A first-generation college student himself, Nichols has drawn on his own experience in higher education to shape his vision for the role of community colleges in economic development and workforce training.
Dr. Nichols previously served as president of Volunteer State Community College in Gallatin, Tennessee. In his time there, he led the institution through a substantial growth period with a record student enrollment of nearly 9,000 students and several significant construction projects to expand the college's facilities. Previously, he was the vice president for academic affairs at Darton College in Albany, Georgia, and was the founding associate dean of social and behavioral sciences and public service at Montgomery College in The Woodlands, Texas.
A native of Fort Worth, Dr. Nichols holds a doctorate in higher education administration from the University of Houston. He received his master and bachelor degrees from the University of Texas at Arlington, and began his journey in higher education at Tarrant County Junior College in Hurst, Texas. Dr. Nichols started his professional career as a police officer in Arlington, Texas, and later transitioned to the field of higher education.
Dr. Mark A. Smith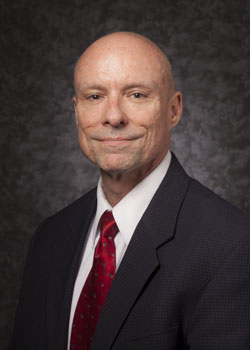 Vice President, Educational Services
Temple College
Dr. Smith's career has spanned 18 plus years at two community colleges where he has had the honor of helping learners successfully meet their educational aspirations. From 2008 to present, he has served as the vice president of educational services and chief academic officer at Temple College. In this position he oversees academic transfer and career/technical instruction, student support services and workforce/continuing education. While at Temple College, he also served as the associate vice president of distance education. Dr. Smith has served on many statewide committees to include: The Texas Association of Community College's eLearning Council, Texas Higher Education Coordinating Board's (THECB) Undergraduate Education Advisory Committee, the THECB's Texas Success Initiative Negotiated Rulemaking Committee, and the THECB's Block Scheduling Negotiated Rulemaking Committee. He currently serves as the THECB's Community, State and Technical College Liaison for Temple College. Dr. Smith serves on the Temple College Board of Trustees finance, building and strategic planning committees and serves as the administrative lead for Temple College's Achieving the Dream, Dana Center Mathematics Pathways and Texas Pathways Project initiatives. He has significant experience with SACSCOC and many health professions accreditation bodies. Dr. Smith assisted in the development, marketing, and passage of two General Obligation bonds and a branch campus maintenance tax. He also led the development of two five-year strategic plans.
Prior to arriving at Temple College, Dr. Smith served in multiple roles at Mississippi Gulf Coast Community College to include college director of student affairs and distance learning, distance learning coordinator and workforce training and development coordinator. He also continues to teach online classes in business and college study skills.
Dr. Smith began his career proudly serving 20 years in the U.S. Air Force. While in the Air Force, he held positions as Airborne Computer/Radar Instructor Supervisor, Airborne Computer Instructor, Computer Systems Repairman and Morse Systems Radio Operator. One of his significant accomplishments while serving in the Air Force was receiving the John Levitow Air Force Leadership and Management Development School Honor Graduate Award.
Actively involved in the local community, Dr. Smith is a member of the Temple Rotary Club where he serves as co-team leader for the Lakewood Elementary youth service club. He serves on the City of Temple Parks and Recreation Advisory Board, serves as Vice Chair of the City of Temple Mayor's Fitness Council, is immediate past chair for the P-20 Central Texas Regional Council and serves on the Temple Chamber of Commerce Workforce Readiness Committee.
Dr. Smith is a community college success story. As a first-generation college learner, he began his educational journey by receiving an Associate of Science in technology from Fort Steilacoom Community College (now Pierce College). He also received an Associate of Science in electronic systems technology and an Associate of Science in instructor of technology and military science from the Community College of the Air Force. After receiving his Bachelor of General Studies in Business and Masters of Business Administration from William Carey University, he completed his Ph.D. in education with a specialization in instructional design for online learning from Capella University.
Dr. Smith lives in Temple, Texas, with his wife, Lesha, and their two children, Remington and Alyssa. Remington is currently a freshman attending his first semester at Temple College. Alyssa is a sophomore in high school and active in cheer.