College of the Mainland Assisting Local Authorities
Jan 07, 2019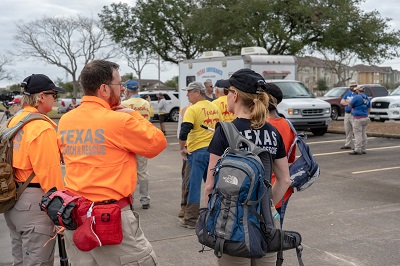 Local authorities today are searching for a missing 7-year-old boy who was last seen around noon on Sunday.
The missing boy, Xavion Young, who is autistic and non-verbal, resides at a nearby apartment complex. As part of the investigation and search efforts, authorities plan to perform an underwater search of Lake Eckhert on campus today.
Texas City Police Department along with 14 other agencies and about 150 volunteers are involved with the incident.
Cadets enrolled in the COM Police Academy, who began classes today, are assisting in the search as well. COM Police, Emergency Management and Marketing and Public Affairs staff also are assisting and part of the Incident Command staff.
Throughout the day, employees may notice police officers as well as search and rescue personnel from Texas EquuSearch and rescue dogs on campus as well as media personnel. Employees also may observe a police helicopter in the area.
Search and rescue volunteers are using parking lots A and F as gathering points.
Anyone with information on the missing child is asked to call the Texas City Police Department at 409-948-2525 or Texas EquuSearch at 281-309-9500. Xavion Young was last seen about noon on Sunday. He was wearing a gray and white plaid shorts and blue and black Velcro shoes. He stands four feet tall and weighs 52 pounds and is African-American.