Employee of the Month
February 2020 – Anna Raumaker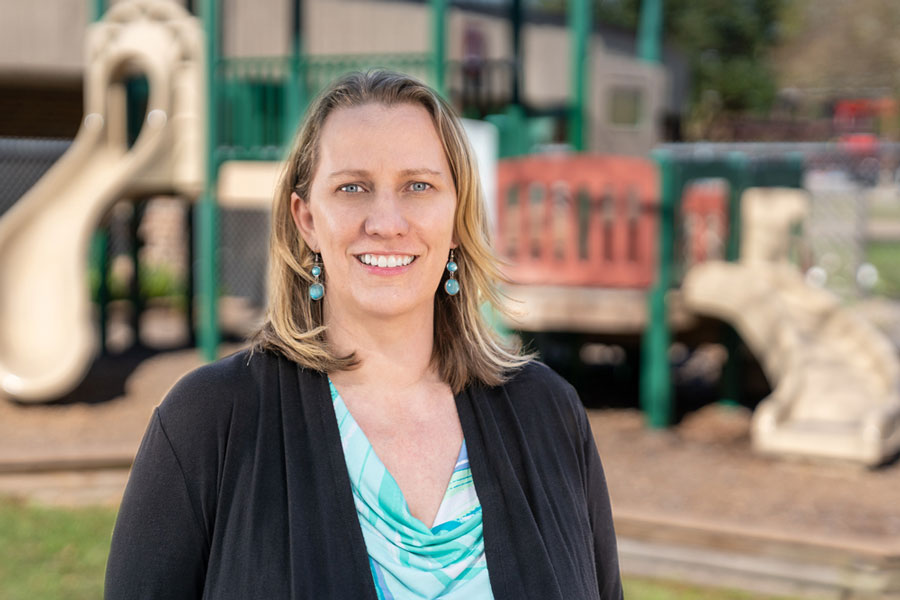 Anna Raumaker has been named the February Employee of the Month at College of the Mainland. Raumaker, who currently serves as the Director of the Child Lab School, has previously worked as a lab school teacher and adjunct faculty in Child Development at COM.
Described by her nominator as a "completely student-centered" person, Raumaker has worked at the college since 2003. During her time at COM, she worked diligently to make the lab school available to faculty who needed childcare during Assessment Day. Anna has also increased opportunities for the lab school staff to participate in professional development opportunities.
"Anna seeks out opportunities to enrich the lives of the children served by the lab school as well as assist COM students in meeting their educational goals," said her nominator. "When Anna is presented with a child care challenge, she is resourceful to find a solution so that COM students can achieve their educational goals."
We congratulate Anna Raumaker, our February 2020 Employee of the Month!
Here are some other things you might not know about Anna:
What has been your most memorable experience while working at COM?
The first children's art exhibition at the COM Art Gallery is one fond memory. The teachers and children worked hard to bring the story In the Tall, Tall Grass off the page and all of COM came out to meet the artists and admire their creations.
What do you enjoy most about working at COM?
I work with a group of amazing women who bring joy and learning to children which makes my job that much simpler. I also appreciate how the COM community supports our little learners by letting us take field trips, donating supplies and sharing their talents with us.
What do you like to do when you're not working?
Spend time with family and go to art festivals
What is the last good movie you watched?
Knives Out
Dogs or cats? Do you have any? If so, their name(s).
Love both and currently have Callie the calico cat
What's on your bucket list to visit?
Greece and Yosemite National Park
What are your hobbies outside of work?
Photography
---
Employee of the Month Nomination Form