Employee of the Month
July 2019 – Kari Starz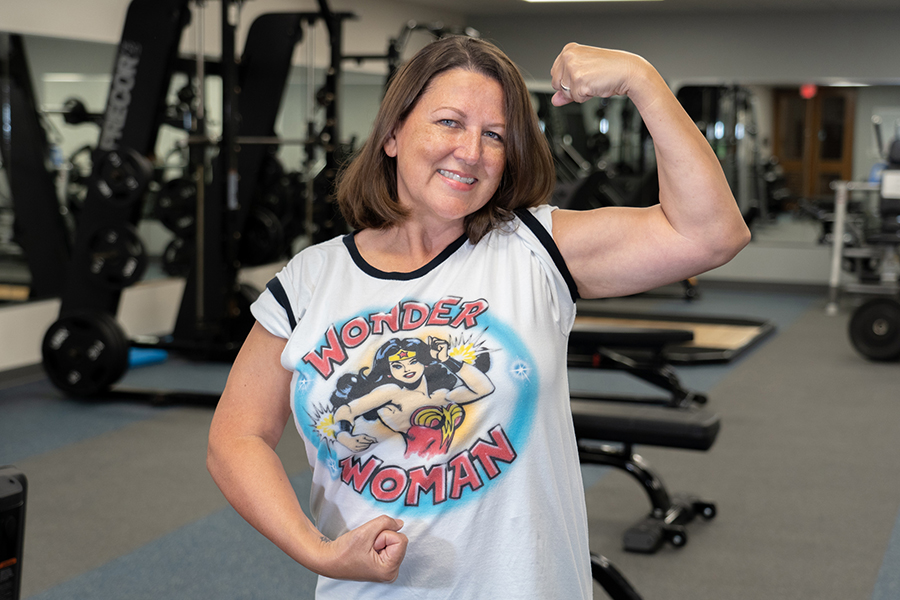 Kari Starz does an outstanding job working with students and staff! Kari's attitude and work ethic allows her to impact every student she comes into contact with in the Student Life department and COM Campus. "Watching the students go through the whole cycle from high school to a job or transferring to a University is the best part of my job."
In Student Life, it's all about helping others make connections and exploring new opportunities of engagement. Kari is a huge part of one of the largest areas impacting students outside of the classroom and does a phenomenal job!
Kari's service is not just limited to the Student Life department. She is very active on and off campus as a true COM ambassador. Her involvement with events such as the MADD Jingle Bell Run, COM Heart Walk Kemah, Trash Bash Dickinson, Alzheimer Walk Galveston, and COM Graduations shows her ongoing dedication and commitment to the college.
Things you may not know about Kari Starz:
What do you like to do when not working?
I keep very busy. I go to the gym, make crafts, grow plants and take weekend trips.
Last good movie you watched?
I haven't watched any movies lately. I've just been binge watching Shameless and Queen of the South.
Dogs or cats? Do you have any? If so, their name(s).We have both. I used to prefer cats but our dog Abbey has really found a soft spot in my heart.
What's on your bucket list to visit?
New Zealand, Peru and Thailand. I really would like to do some world traveling but right now, I am working on spending at least one night in all 50 states. This month I will be in Alabama at Gulf Shores. I've only spent the night in 14 states so I have a ways to go on this goal before I move on to New Zealand and the rest of the world.
Hobbies?
Making crafts and jewelry. I have a room in my house dedicated to crafts and painting. I also love plants. I like to find unusual plants and try to propagate them. I have a Hindu Rope Plant and a Mother of Thousands Kalanchoe that I am propagating right now. I also love hosting and attending plant swaps.
---
Employee of the Month Nomination Form