Employee of the Month
May 2019 – Monique Wylie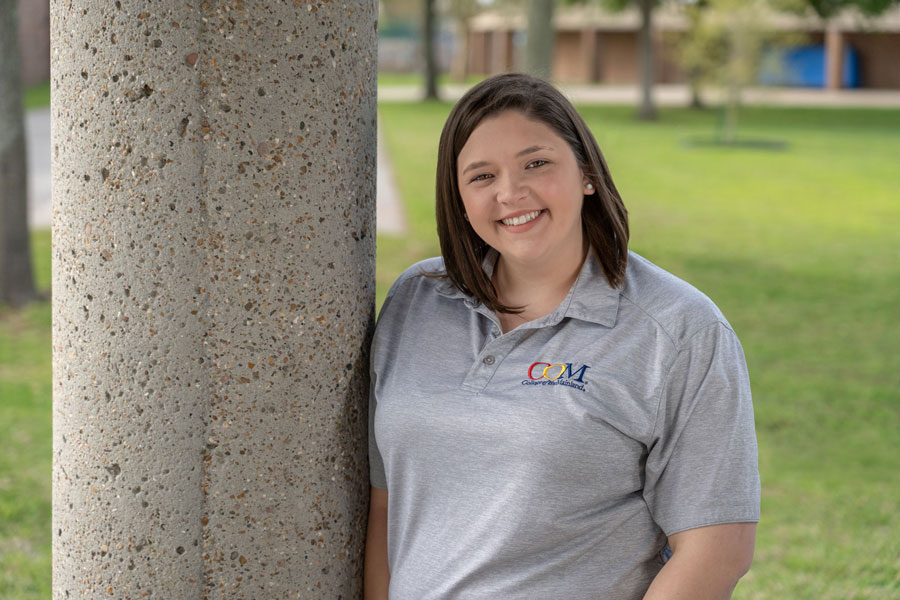 Many students list financial hardship as the main reason for not attending college. For Monique Wylie, she does everything she can to assure students get financial aid.
Using her customer service skills as a financial aid assistant, Wylie puts students at ease and lets them know that she is there to help them. For all her efforts, Wylie was named College of the Mainland Employee of the Month for May.
"There are quite often students with young children and she is so patient and understanding about the inevitable interruptions to the conversation she's having with the student. She gives the student direct eye contact and makes sure the student understands the information that she's sharing with the student," Wylie's nomination form said.
Even when the news isn't the most favorable to the student, Wylie is "always warm and friendly and empathetic to the student."
Things you may not know about Monique:
How long have you worked at COM? In what capacity/capacities? I have worked at COM for four years, three as part-time and one as full-time, all served in the financial aid office as a financial aid assistant.
The best part of your job? The students. I enjoy knowing that I am able to assist students in achieving their goals.
What do you like to do when not working? I enjoy spending time at home; relaxing and watching the newest shows on Netflix.
Last good movie you watched? "Alita: Battle Angel" which by the ending should have a part two coming soon.
Dogs or cats? Do you have any? If so, their name(s). Both! My house currently has a dog named Simba and a cat named Rosie. Both are my little buddies.
What's on your bucket list to visit? Alaska or Canada, honestly any place with mountains and snow is a bucket/travel place for me.
Hobbies? I enjoy quilting. I learned from my dad's sister and fell in love with how relaxing it is. I've created one quilt and hope to make more soon.
---
Employee of the Month Nomination Form