Bright Ideas: Mini Grants
College of the Mainland Foundation "Bright Ideas" Mini-Grants Program
The "Bright Ideas" Mini-Grants Program is designed to encourage innovation in the teaching and learning process and/or to enhance services to students. The singular goal is student success. All full-time and adjunct faculty, instructional staff and student services staff are invited to apply to COM Foundation for full or partial project funding.
If a funding need does not fall within the general foundation funding channels, including scholarships, emergency student assistance and the mini-grant program, download the Unrestricted Funding Guidelines PDF for guidance on requesting funding.
The criteria and process are simple, clear and outlined in a single-page PDF accessible on this page. Please contact the Foundation Office with any questions.
Bright Ideas Proposal Guidelines – updated 2/10/2020
---
See the Bright Ideas you've had so far!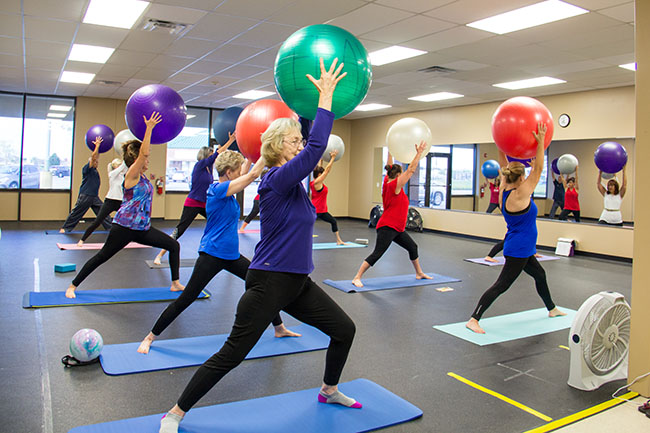 Lifelong Learning Program Grant:
The Lifelong Learning Program received a grant for new multimedia equipment for instructors as well as fitness equipment for students.
"This grant benefits lifelong learning students (enrollment of 1,300 plus) by providing quality and necessary equipment for the expansion of the Lifelong Learning Program, which consists of over 75 courses, lectures and educational travel adventures each semester."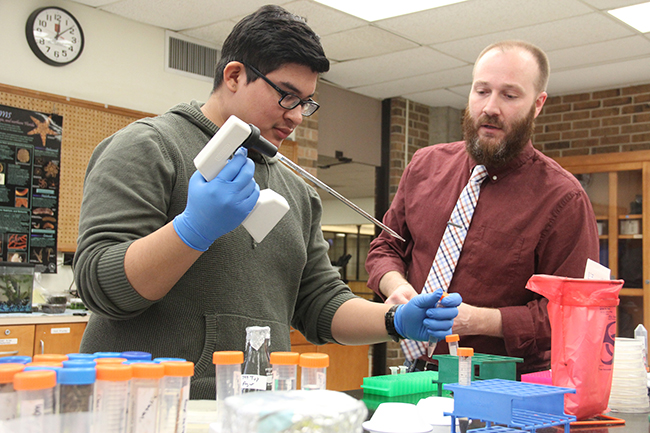 Bechelli Biology Grant:
Professor Jeremy Bechelli received a grant that allows students to isolate and characterize environmental viruses and incorporate genome annotation and bioinformatics within several Galveston County economical niches.
"Generating enthusiasm in STEM careers is critical because there is a direct need for one million STEM graduates in the United States over the next decade to meet U.S. economic demands (President's Council on Science and Technology, 2012)."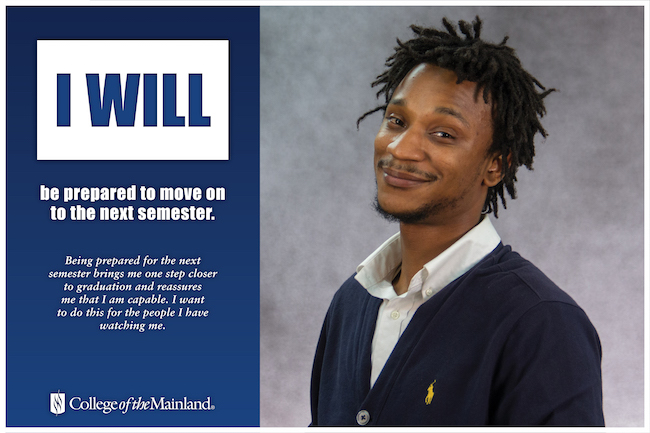 "I WILL" Grant:
Professor Lalanya Maldonado received a grant to create posters around campus highlighting students and their goals.
"Students are more likely to stay engaged in college when they have a strong support system. Students will be motivated by seeing their peers on the walls of campus and the student on the poster will feel more accountable to reach their goals."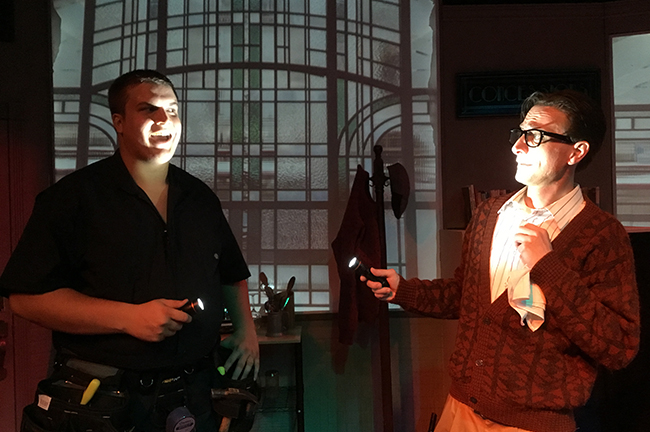 COM Theatre Grants:
Professor H. Russ Brown received two grants for COM Community Theatre to update multimedia equipment and teach students how to incorporate today's technological advances into the creative realm.
"Multimedia is becoming an increasingly vital aspect of the teaching and production process in a pre-professional theatre program. Providing the students with learning opportunities with up-to-date technology in the classroom and the production process prepares them for a career. We can successfully teach multimedia stage design, animated lighting effects and stage animation."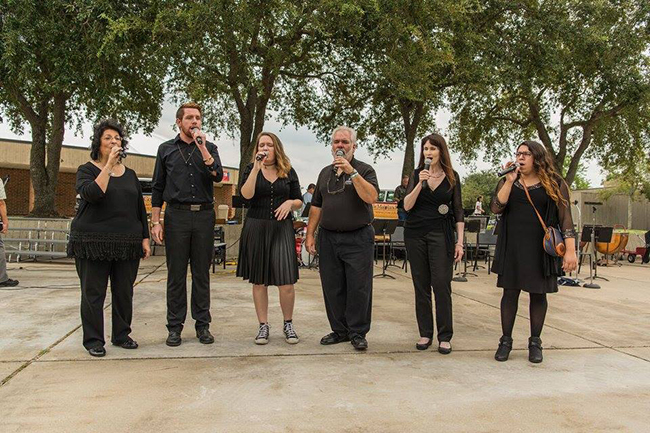 A Capella Group Grant:
Professor James Heffel received a grant to recruit talent from our community that will give students an opportunity to stretch their vocal achievements in a capella music.
"The recent surge in the popularity of a cappella music makes it an excellent recruiting tool, giving today's tech-overloaded students a way to express themselves onstage without computers, guitars and synthesizers. This grant allows COM to offer two yearlong, full-time scholarships and two part-time scholarships, serving a total of four students."