2018-2019 Season
The COM Community Theatre announces the upcoming 2018-2019 season:
"Driving Miss Daisy" by Alfred Uhry
"Noises Off" by Michael Frayn
"You're a Good Man, Charlie Brown" based on the Comic Strip "PEANUTS" by Charles M. Schultz
"Born Yesterday" by Garson Kanin
"The Glass Menagerie" by Tennessee Williams
"Thoroughly Modern Millie" Music by Jeanine Tesori / Lyrics by Dick Scanlan / Book by Richard Henry Morris & Dick Scanlan
For a schedule and description of each production, continue reading.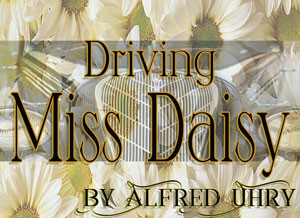 Driving Miss Daisy
Sept. 6 – Sept. 23, 2018
by Alfred Uhry
This classic play focuses on elderly Jewish matron, Daisy Werthan, and her chauffeur, Hoke Coleburn, in mid-century Atlanta. At first, Daisy is none too happy about being forced to rely on a black man to get from one place to the next. Gradually, however, Hoke wins her over, and during the 25-year span of the play, the two develop a deep-rooted affection and mutual respect grounded in their own independence, strength, and stubborn integrity. This Pulitzer Prize-winning masterpiece is a delicate depiction of racial tensions, the passage of time, and the experience of aging.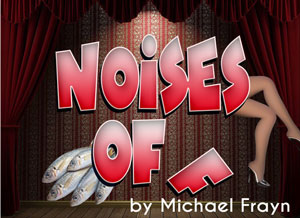 Noises Off
Nov. 1 – Nov. 18, 2018
by Michael Frayn
A fond look at the follies of theatre folk, whose susceptibility to out-of-control egos, memory loss, and passionate affairs turn every performance into a high-risk adventure. This ridiculously chaotic play-within-a-play captures a touring theatre troupe's production of Nothing On in three stages: the flubbed lines and missed cues of the final Dress Rehearsal, and the mounting frictions set into motion on Opening Night – all leading to a hilariously disastrous Closing Performance. Brimming with slapstick comedy, Noises Off is a delightful backstage farce, complete with slamming doors, falling trousers, and -- of course -- flying sardines!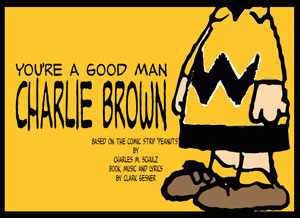 You're a Good Man, Charlie Brown
Jan. 24 – Feb. 10, 2019
Based on the Comic Strip "PEANUTS" by Charles M. Schulz / Book, Music & Lyrics by Clark Gesner
Charles Schulz's beloved comic comes to life in this classic musical. The whole gang is here: bossy Lucy is hopelessly in love with piano prodigy Schroeder who doesn't give her the time of day, perfectionist Sally is still mocking blanket-toting Linus, Snoopy is in the doghouse, and the loveable ol' "blockhead" himself, Charlie Brown, STILL can't get that stupid kite to fly! Swinging from wild toe-tapping optimism to utterly hilarious despair, the joyful innocence of the Peanuts gang ultimately wins the day in this crowd-pleasing classic!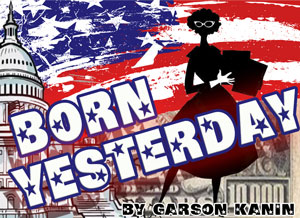 Born Yesterday
Mar. 28 – Apr. 14, 2019
by Garson Kanin
Uncouth tycoon Harry Brock goes to Washington, D.C. with his beautiful but brassy girlfriend, Billie Dawn, and his crooked lawyer to "influence" a politician or two. Hoping that she will acquire enough class and social polish to prevent public embarrassment with her usual socially inappropriate behavior and outrageously ignorant remarks, Harry hires Paul, an upright, idealistic newspaper man, to educate Billie. As Billie absorbs Paul's knowledge and ideals - and as Billie and Paul tiptoe towards a romance - personal and political oppression is exposed and outwitted in the intellectual rebirth of the iconic "dumb blonde," Billie Dawn, who ultimately stands up to Harry Brock's violent intimidation and shuts down his shady bid for governmental cooperation.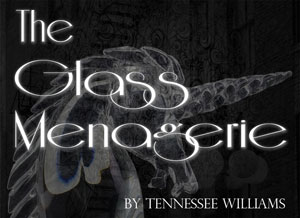 The Glass Menagerie
May 16 – June 2, 2019
by Tennessee Williams
While overbearing Southern genteel mother, Amanda, strives to give her children, Tom and Laura, a life beyond their decrepit St. Louis tenement, she is herself trapped by the memory of her life past-- a life of cotillions and suitors and wealth, now long gone. Tom, pressured by his mother to help find the physically disabled and cripplingly shy Laura a suitable husband, invites an acquaintance from his factory job to the apartment, a powerful possibility that pushes Amanda deeper into her obsessions and makes Laura even more vulnerable to shattering like the glass figurine menagerie she treasures. Williams' intensely personal and brilliantly tender masterpiece exposes the complexity of our memories, and the ways in which we can never truly escape them.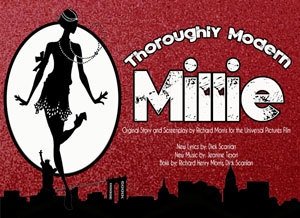 Thoroughly Modern Millie
July 11 – July 28, 2019
Music by Jeanine Tesori / Lyrics by Dick Scanlan / Book by Richard Henry Morris & Dick Scanlan
It's 1922, and small-town girl Millie Dillmount has just arrived in New York City, ready to make her dreams come true. Millie's plan is simple: find a job as a secretary for an eligible bachelor, and then marry him. It doesn't take long, however, for Millie's "thoroughly modern" plan to go awry. Her conniving landlady plots to kidnap Millie's best friend and sell her into slavery in Hong Kong, her wealthy boss seems entirely uninterested in her flirtations, and -- worst of all -- the man with whom she falls head over heels in love doesn't have a penny to his name. Winner of the 2002 Tony Award for Best Musical, Thoroughly Modern Millie is a hilarious, high-spirited musical romp through the roaring '20s!