Gulf Coast Safety Institute
The Gulf Coast Safety Institute
The Gulf Coast Safety Institute was established in 2007 to provide safety and health training and education to workers and employers. Additionally, the Gulf Coast Safety Institute is an OSHA Challenge Program Administrator mentoring over 50 companies in improving their Safety and Health Management System to potentially achieve OSHA's Voluntary Protection Program STAR status. The Gulf Coast Safety Institute currently operates four Centers of Excellence:
Center for Risk Management
Small Business Safety and Health Center
Center for Emergency Management and Preparedness
Young Worker Safety and Health
The OSHA Challenge Program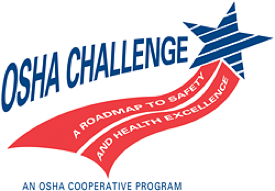 Through OSHA Challenge Program, OSHA provides participating employers and workers an avenue to work with their designated Challenge Administrators to develop and/or improve their safety and health management program.
---