Invited Speakers Bios and Abstracts
2017 Speakers
Lunch Speaker – Kristy Peet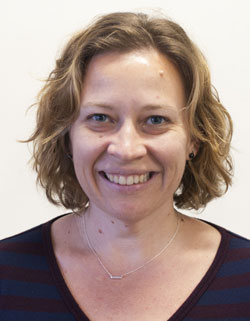 Kristy Peet was born in Dallas and completed her undergraduate work at Austin College in Sherman, Texas, and her Master of Fine Arts in photography from the Savannah College of Art and Design in Savannah, Georgia.
She is a large format analog photographer focusing primarily on staged images conceptually related to the internal personal state. Her work has been shown in solo and group exhibitions across the U.S. including a solo exhibition at the Dallas Contemporary. Her work is in the collection of the Museum of Fine Arts, Houston, and Savanah College of Art and Design.
Kristy also serves as vice president of BOX13 Artspace, an artist-run exhibition and studio space devoted to the creation and advancement of experimental contemporary art in Houston. Kristy lives and works in Houston. She is currently professor of art at College of the Mainland.
---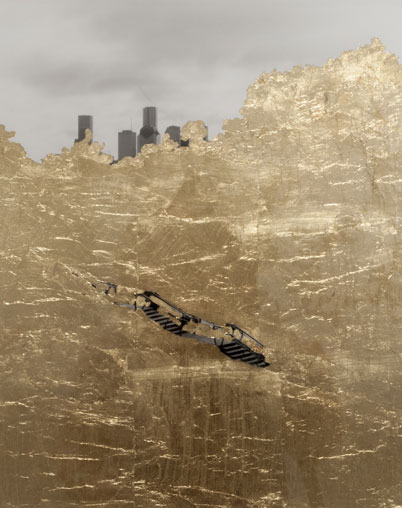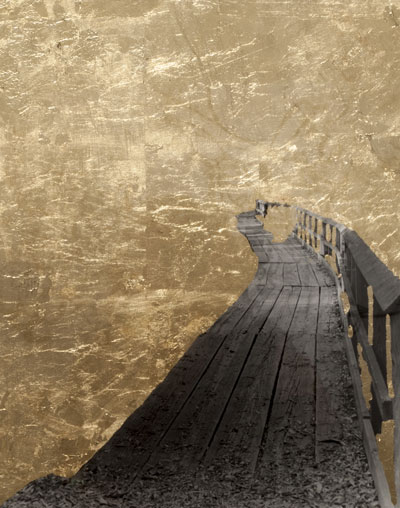 2016 Speakers
Welcome Speaker – Dr. Pam Millsap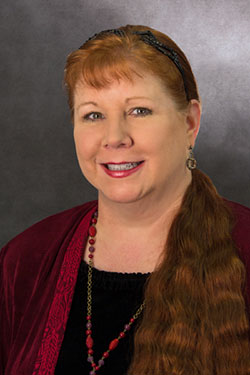 Dr. Pam Millsap is the Vice President for Instruction at the College of the Mainland. Prior to assuming this position, she served as Chair of the Social and Behavioral Sciences Department and Dean of General Education Programs. In 2011, Dr. Millsap was named the recipient of the 2011 Western Region Faculty Award by the Association of Community College Trustees, bestowed on one faculty member in each of five national regions in recognition of teaching excellence and college leadership.
Dr. Millsap, a licensed psychologist, earned her Bachelor of Arts degree at the University of Houston and her master's degree and Ph.D. in psychology at Vanderbilt University. She has made presentations on topics pertinent to student success at many national conferences, and she is strongly committed to helping students achieve their dreams.
Keynote Speaker – Dr. Veronica Sanchez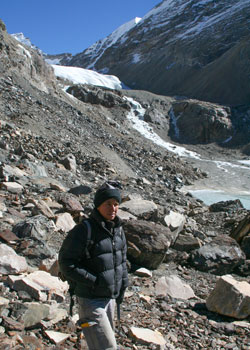 Dr. Veronica Sanchez is a graduate of the University of Houston (BSc, MSc, PhD) where she conducted research on the structure and tectonics of the Tibetan Plateau. She is currently Assistant Professor of structural geology at Texas A&M - Kingsville where she teaches and conducts research on crustal deformation and mountain-building processes.
Previously she held appointments at the University of Houston (2011-2012) where she taught introductory geology courses, and at College of the Mainland (2012-2015), where in addition to teaching, she engaged students in interdisciplinary academic research, outdoor geology experiences, and public outreach to engage the community in geology activities.
Prior to graduate studies, she worked as a seismic interpreter in hydrocarbon exploration in the Gulf of Mexico and Midcontinent regions during various internships and co-op programs. After her Masters she worked for a services company analyzing petrophysical properties of core samples. Her Masters and PhD research on the development of extensional structures in the Tibet-Himalaya region sparked her interest on the behavior of the continental crust in response to surface and subsurface processes, such as those involved in mountain building during continent-continent collisions.
She has recently explored areas in southern Ontario and New Brunswick, Canada; Oaxaca, Mexico; and West and Central Texas. Her work relies heavily on field work, rock sampling and mapping, remote sensing analyses and geochronology to develop models to enhance our understanding of the long-term evolution of the continental crust.
Abstract
"Perspectives on the Geologic Evolution of the Himalayas: The Utility of Time and Space in Geological Modeling"
Time and Space to a geologist is like salt and pepper to a chef: Essential ingredients that must be comprehended, utilized when developing models, and sometimes over-utilized in the predictions we make. Geologists are grilled in undergraduate training to understand the range of processes taking place in seconds to years, 100 years, 1 million, 1 billion years. How can we possibly understand the long-term geologic processes when our observation window (i.e. human lifetime) is only about 100 years? When we see mountains at a distance, we like to think they have always been there and cannot comprehend the multitude of processes that took millions of years to form them. Time is incomprehensible even in our every-day life; although our biological clock tells us we are aging; we think time passes because we see day and night; we have atomic clocks based on the decay of atoms. Without a time reference we cannot explain geology. Fortunately, we can use physical-chemical laws to age date minerals in rocks and help put the "when" to geologic events. Without a spatial reference, we cannot explain geology. We must specify the scale we work with whether our observations are at the nano scale or the mega –continent, whole-earth scale, or even Solar System scale. That is how we place "events" into space-time context in the Earth System (and beyond).
Time and Space help us understand our humanity; where we are, where we are going, and by what means.
Moreover, geology has a bad reputation as a "historical" science because it must rely on observations of the present forms to develop a history for their evolution. Many geologic processes are indirectly observed by humans and thus, are difficult to reproduce experimentally. It is an unfounded reputation considering the myriad of physical and mathematical models we design that explain our observations of natural processes to extrapolate to the past. In this presentation I will show you how I use Time and Space to understand the collision between Tibet and India which gave rise to the Himalayas ~55 million years ago.
Lunch Speaker – Dr. Shinya Wakao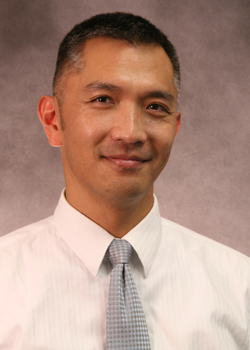 Dr. Shinya Wakao is Assistant Professor of Government at College of the Mainland, teaching Federal and Texas government. He received a Ph.D. in Government (American Politics and Methodology) from the University of Texas at Austin.
His research interests are political economy and voting behavior. He worked for the Deliberative Poll on Energy and Environmental Policy Options in 2012, where randomly selected Japanese citizens discussed Japanese energy policy in Tokyo.
His recent working papers cover voting behavior among Hispanic and Asian American voters, campaign contributions from big donors, and topics in campaign advertisements.
In his course, Dr. Wakao introduces a variety of data and academic research in order to teach students how politics are related to every student's life as well as the importance of analyzing political phenomena objectively.
Abstract
"All Politics is Local. All Numbers are Relative."
When Tip O'Neill (the Speaker of the US House of Representatives from 1977 to 1987) was young and lost an election, his father told him: "All politics is local." That is, politicians need to think about voters in their districts all the time. If you want to be a politician from Texas, you have to think about who they are, what they want, and what they think.
This quote is important not only for politicians but also for us. You may say "Texans are conservative. New Yorkers are liberal," but how do you know? When we analyze social phenomena objectively, we need data to measure them. Then, when we use data, you should know that these numbers may be relative. Liberal people in Austin may be conservative if they move to New York City.
We must consider the concept of time as well. Society is changing very fast. Many numbers are changing every day (or even every second). Today's one hundred dollars may be different from tomorrow's one hundred dollars. The meaning of numbers depends on the context.
Certainly a small laptop computer can analyze large amounts of data, but at the end of the day, the interpretation of the results is up to us. That is why it is difficult to study. At the same time, however, it is interesting.
2015 Speakers
Dr. John H. Lienhard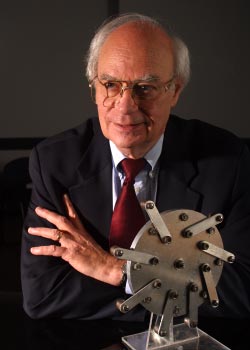 John H. Lienhard, author and voice of The Engines of Our Ingenuity, is Professor Emeritus of Mechanical Engineering and History at the University of Houston. He received BS and MS degrees from Oregon State College and the University of Washington, his PhD from the University of California at Berkeley, and he holds two honorary doctorates. He is known for his research in the thermal sciences as well as in cultural history. He is an Honorary Member of the American Society of Mechanical Engineers and a member of the National Academy of Engineering.
John H. Lienhard In addition to many awards for his technical contributions, Dr. Lienhard has received, for his work on Engines, the ASME Ralph Coates Roe Medal for contributions to the public understanding of technology, the 1991 Portrait Division Award from the American Women in Radio and Television, and the 1998 American Society of Mechanical Engineers Engineer-Historian Award, other ASME honors, and two 2005 Crystal Microphone Awards.
Mark Greenwalt
Mark Greenwalt is Professor of Art at College of the Mainland, teaching painting, drawing, and 2-D design.
As an artist Mark specializes in drawing as a deeply traditional process of "image finding" where visual ideas mutate in successive layers of mediated thought to reveal dreamlike synthetic portraits, and other iconographies, wedded to rational pictorial constructs.
He has had solo exhibitions at the Museum of Southeast Texas, Beaumont; the Galveston Art Center; and Sally Sprout Gallery, Houston. He currently exhibits with Houston's Hooks-Epstein Gallery and has participated in various group shows at Yellow Cube Gallery, Tokyo; the Contemporary Art Museum, Houston; O'kane Gallery, University of Houston; and Baton Rouge Gallery.
Mark sees experiential learning as an adventure and in 1979 was first inspired to study biology as a high school student in Dallas attending an experimental Field Biology program in collaboration with the Museum of Natural History.
Mark received a BFA and Masters in Art from Stephen F Austin State University and an MFA from Pratt Institute in Brooklyn, New York.
In New York, Mark witnessed the business side of art while working at Trestle Editions, Petersburg Press, and M. Knoedler Gallery.
Prior to teaching full-time at College of the Mainland mark taught painting and drawing as an adjunct at the University of Houston, Rice University, and the Glassell School of the Museum of Fine Arts Houston.
---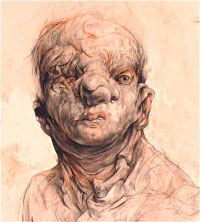 The Aesthetics of Information
The basic problem with all information is that it must take a form.
Using art, technology, and science, humans are defined by our ability to create new forms, extend thought, and manipulate ideas through a variety of media.
In a world flooding with unprecedented quantities of data, how we interpret and aestheticize information is increasingly relevant to how we prioritize our attention and apply meaning to the creative bi-products of exploration and inquiry.
Mark Greenwalt, artist and professor of art at College of the Mainland will discuss the possibilities of why we are inspired by the subjects of our investigations – what 'turns us on', why are some things repugnant, and how ambiguity, ethics, apophenia, monstrousness, monumentality, mythicism, and other symbolic thinking, affect how we create and respond to works of the human imagination.
2014 Speaker
Dr. Jeronimo Cortina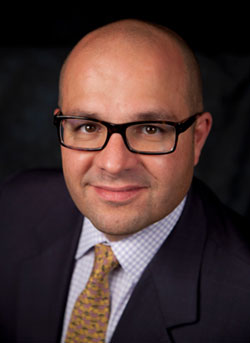 Jeronimo Cortina is an Assistant Professor in the Department of Political Science and the Center for Mexican American Studies and a Research Associate at the Center for Public Policy at the University of Houston. He earned a PhD in Political Science from Columbia University where he previously earned a Master's degree in public Administration and Public Policy from the School of International and Public Affairs. Dr. Cortina specializes on survey research, immigration, and quantitative methods. His work has been published in scholarly and policy journals such as the American Politics Research Journal, Foreign Affairs in Spanish, and the Harvard Journal of Hispanic Policy. His latest books include (with Andrew Gelman, David Park, Boris Shor)"Red State, Blue State, Rich State, Poor State: Why Americans Vote the Way They Do" published by Princeton University Press, "A Quantitative Tour of the Social Sciences" published by Cambridge University Press (with Andrew Gelman) and "New Perspectives on International Migration and Development" (with Enrique Ochoa-Reza) with Columbia University Press. Most of his work is publicly available through his webpage at: www.jeronimocortina.com
http://www.jeronimocortina.com/index.php/about-me/33-history/45-2009#.Uwegp_RdUU1
Abstract:
The recent emergence of Latinos as the largest minority group in the U.S. and Texas is probably one of the most significant political, economic, social and demographic changes of our times. There is no doubt that Latinos will play a greatly increased role in all facets of society; however, there are numerous structural challenges and opportunities lying ahead. Education, job market prospects, immigration and socioeconomic mobility constitute some of the key issues that will either promote or hinder Latinos' opportunities.
Dr. Cortina's webpage at the University of Houston
http://www.uh.edu/class/political-science/faculty-and-staff/professors/cortina/index.php