ADN Program-Pre-Licensure Track
Pre-Nursing Orientation – ADN Pre-Licensure Track
1. Login to WebAdvisor
You must have a COM username and password and be set up as a student in the system.
If you are not already a COM student, apply at http://www.com.edu/admissions/apply; allow 2-3 days for processing.
2. Select the "Students" image from the Main Menu: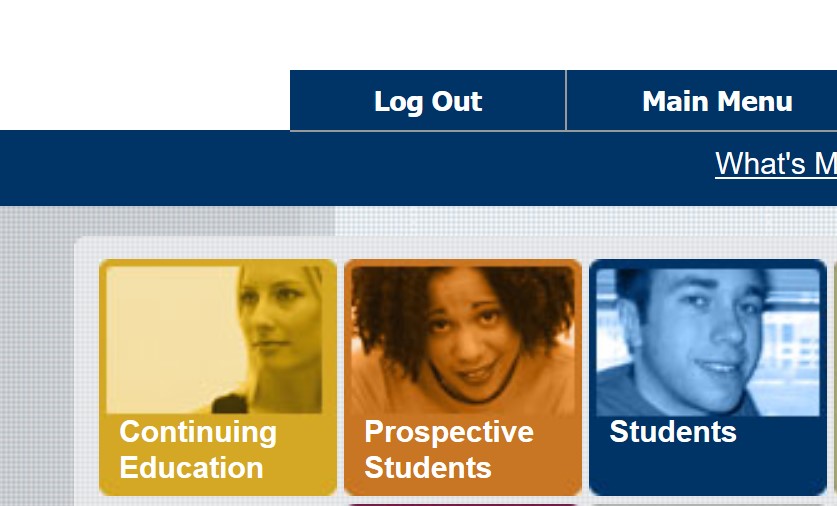 3. Click the link: Student Planning (Registration) found under Academic Planning.
If you have never accessed Student Planning please see the Student Planning Instruction Sheet
4. Click the "Go to Plan & Schedule" link under item #2 at the top of the page.
5. In the Search for Courses text box type in PNO-ADN and hit the Enter key.
6. On the next page, click on View Available Sections for PNO-ADN


Click on "View Available Sections"
7. Click on the "Add Section to Schedule" button to add the course to your schedule.
8. Click the "Go to Plan & Schedule" link at the top left-hand corner of the page.
9. Scroll to the Credit Fall 2016 schedule by clicking the right arrow.
10. Click on "Register Now" to register for the Pre-Nursing Orientation Modules.
Do not worry; there is no charge, cost, or fee to complete the PNO.
11. Login to Blackboard (Bb) at https://de.com.edu/ to access the PNO.
Allow 4-6 hours for the PNO course to show up in your Bb course list.
If you are new to Bb, complete the Blackboard Learn Tour before beginning the PNO course.
For questions, call the Nursing/Allied Health Careers department at 409-933-8425 or email nursing@com.edu.