Communications Guide
COM's Brand Identity
A college's brand identity is the most important element of its visual image. Because of its potential for credibility and influence and the impression it makes on the public, a brand identity can be considered the foundation of all marketing and communications efforts.
Social Media Guidelines
COM Communications Guide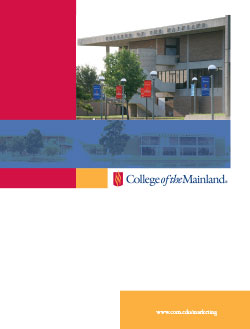 Download COM's Communications Guide *
* This guide may not reflect the latest changes. Contact the Marketing and Communications Office to verify any such changes.
Copyright © by College of the Mainland
Marketing and Communications Office
1200 Amburn Rd. Texas City, TX 77591
409-933-8437
No portion of the publication may be reprinted or copied without permission of the Director of Marketing and Communications, College of the Mainland.
COM Mascot Icon Guidelines
The College of the Mainland athletic identity elements — or mascot — are for use by the College of the Mainland's PELAWs, divisions, departments and college-sanctioned sports and student organizations. College of the Mainland's mascot logos include:
the flying duck with wordmark
the "COM Fighting Ducks" wordmark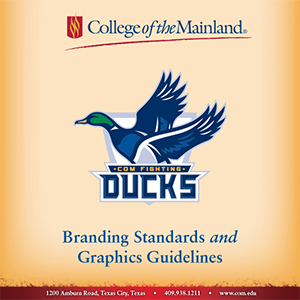 50th Anniversary Logo Guidelines
An Achieving the Dream Leader College, College of the Mainland has served the community for nearly 50 years. The COM 50th anniversary logo is the visual representation of our anniversary celebration. It's a valuable asset that must always be used according to the specifications below.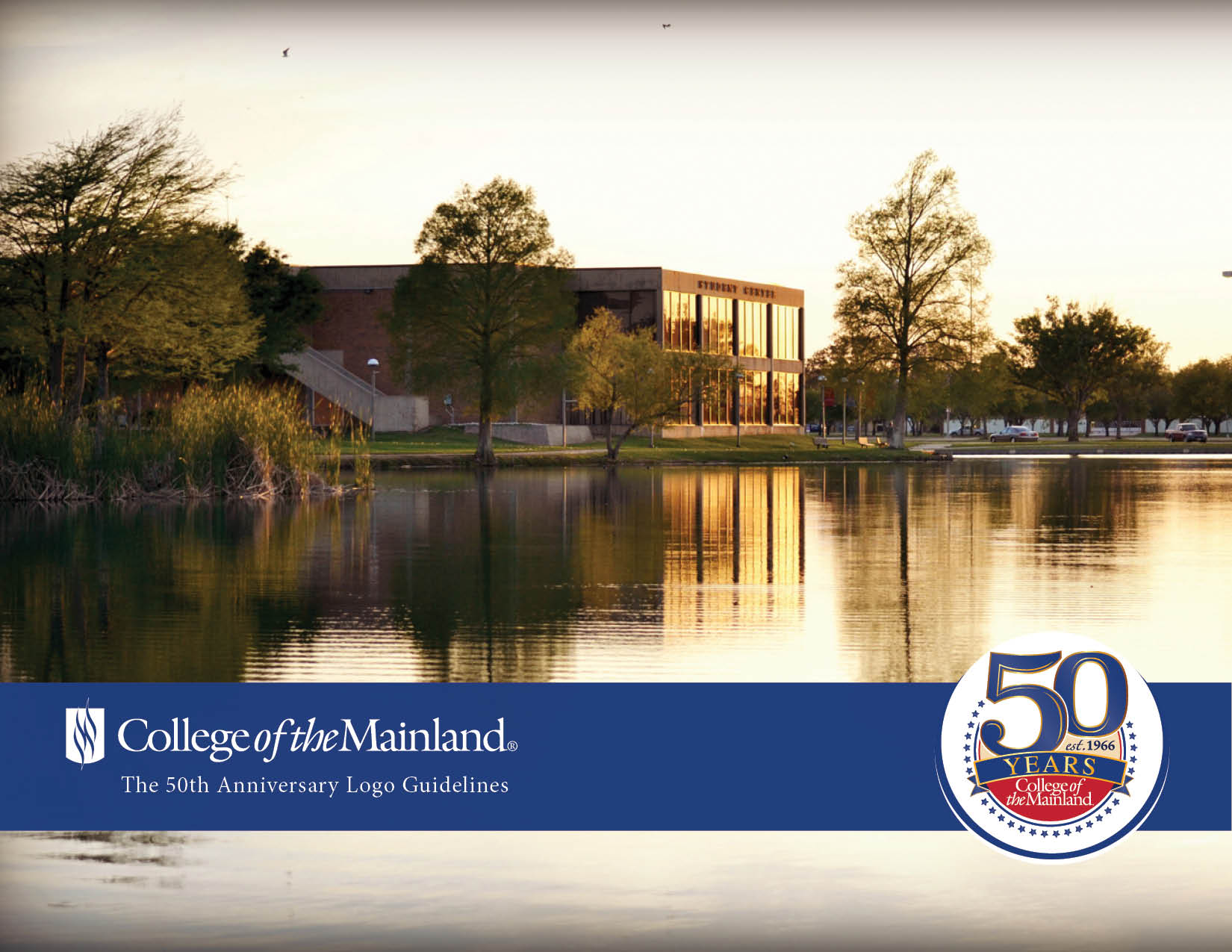 Download COM's 50th Anniversary Logo Guidelines
For More Information
The COM Marketing and Communications Office monitors and maintains the correct use of the COM branding identity system. If you have any questions about this manual, the use of the logo and other visual identification elements, please contact the Marketing and Communications Office at 409-933-8437 or by email.