Mechanical Maintenance Technician

Mechanical Maintenance Technician
About the Career
Prepare to enter a high-paying field with growing opportunities with College of the Mainland's Mechanical Maintenance Program.
Gulf Coast industries are investing billions of dollars in capital improvements throughout the Texas Gulf Coast area, and COM provides training that supports these industry demands.
Career Outlook
The Gulf Coast Workforce Development Board projects that by 2022 opportunities for mechanical maintenance technicians, industrial machinery mechanics and millwrights will increase 41 percent. Certificate completers in the Mechanical Maintenance Technician Program may find employment in many industries:
Petrochemical and Refineries
Manufacturing and Production Facilities
Energy Exploration
Construction Sites
Machine and Fabrication Shops
Power Plants
About the COM Program
COM's Mechanical Maintenance Technician Program equips students for a wide variety of skills, such as preventative maintenance, making machinery adjustments and repairing equipment using blueprints, hand and power tools. Students learn in hands-on classes and labs with state-of-the-art equipment.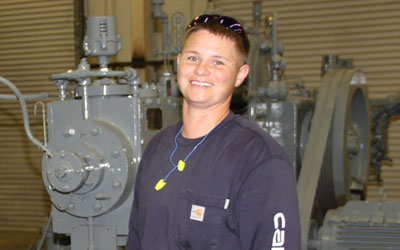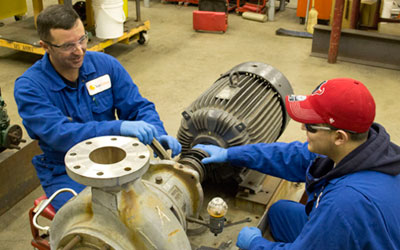 Mechanical Maintenance Technician Courses and Certificates
How to Begin
New students must register in person at COM at the Continuing Education Office – Technical Vocational Building Suite 1475. Returning students may register in person or online at www.com.edu/register.
Financial Aid
Texas Public Education Grants (TPEG) – this is a grant based on need.
Hazlewood Act – this assistance is available to veterans, their spouses and eligible children.
Workforce Solutions Workforce Investment Act – this assistance is based on financial need.
Scholarships
News
Success Stories
Mechanical maintenance student launches career before graduation
---
From a Student
"This is the best job I've ever had. The money and the benefits are awesome."