Employee of the Month
November 2015
Courtney Moore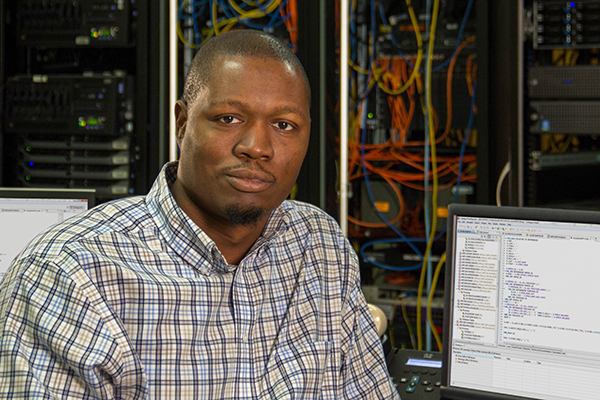 Position: Senior Program Analyst
Years of Service: 15
In a high school keyboarding class, Courtney Moore figured out how to copy a video game. Recognizing his skill, his teacher gave him more and more coding projects.
Now helping students, staff and faculty with Datatel, WebAdvisor and other programs, Courtney rewrites and writes new code and troubleshoots software.
"I enjoy coding and figuring out how to do what I want it to do," said Courtney.
With an associate degree in computer science, Courtney is working on his bachelor's degree. He has taken COM computer classes that prepare students to take computer industry certification exams.
"The last COM class I did was SQL server. That was one that leads to Microsoft certification so I earned a Microsoft SQL Server certification," said Courtney.
Courtney can customize and edit software to meet users' needs.
"He's always pleasant, a wonderful guy," said Director of Enterprise Systems Zane Kissling. "He analyzes what your needs are and fits them with what the computer does. The college would have a hard time without him."
Courtney has an integral role with Datatel Colleague, which houses valuable data that touches almost every aspect of COM – student and employee data, finances, reporting and more.
"One of Courtney's real strengths is his ability to provide advice and assistance to any group (students, staff and faculty) on any Datatel topic that has challenged the group," said Chief Information Officer Jim Tagliareni. "He can do this while making everyone feel comfortable posing questions and seeking solutions."