Employee of the Month
October 2015
Nicole Lloyd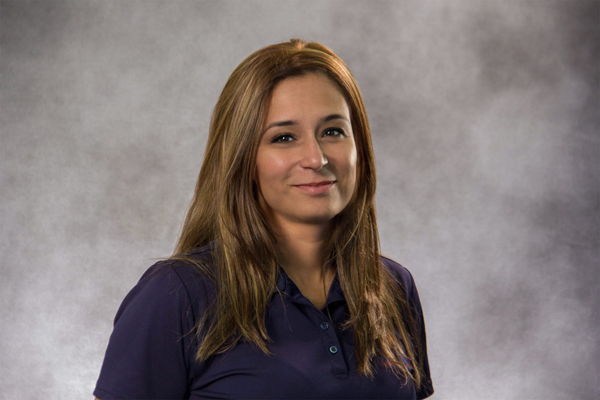 Position: Administrative Assistant, Facilities
Years of Service: 1
Returning to school as an adult, taking time off and then returning once more, Nicole relates to COM students with diverse stories and backgrounds.
"At COM you have so much support," said Nicole. "If you're not sure what to major in, to me, it's the perfect place to start."
Undecided on a major at first, she took a psychology class at COM that intrigued her. After graduating from COM with an associate degree in general studies, she earned a bachelor's in psychology from the University of Houston-Clear Lake.
Afterwards, she landed a temp job at the college in 2014.
Now a full-time staff member, she keeps records of maintenance requests, helps with department budgeting and assists Director of Facilities and Maintenance Charlie King.
"I enjoy helping people. I try to help the maintenance staff and custodial staff do their jobs," said Nicole.
Working with requests for repairs and maintenance needing a timely solution, Nicole remains calm.
"Nicole is the first point of contact for those who need maintenance, facilities or custodial services. She is perfectly suited for this position," said Charlie. "She knows how to diffuse situations and take care of business. It's a pleasure working with her."
Nicole enjoys serving the college that served her.
"I am honored to be involved in any part of the process to help students reach their educational goals in life," said Nicole.