Employee of the Month
June 2018
Jamie Hunsucker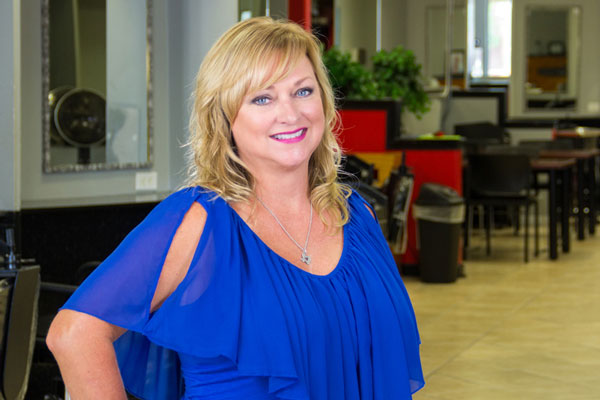 Teamwork is an everyday word and action at College of the Mainland's Cosmetology Department thanks to Jamie Hunsucker. Her dedication to the department, her co-workers and students is the reason she was named Employee of the Month for June.
"Jamie is always demonstrating outstanding dedication to our department. She is a team player and always willing to help out with any problem we may have. Jamie works really hard in our department to make sure everything is running smoothly," the nominating form, submitted on Hunsucker's behalf, said.
Seeing students find their passion and direction is something Hunsucker cherishes most about her job. The 13-year COM employee began as a cosmetology faculty member, then worked her way to become Program Director and now is the Department Chair.
Hunsucker's goal is for COM's cosmetology department to always be a desired program for students. Under her direction, the department has grown and soon the program will include massage therapy and possibly barbering.
Those in the cosmetology department see Hunsucker as a role model, especially when it comes to giving back to the community. Her students and team take part in:
The Cinderella Project, which provide hair and makeup services for prom for girls in the area
Provide a Day of Beauty at local nursing homes
Offer a Day of Beauty for women with breast cancer
Bring women staying at a women's shelter to "The Salon" for a day of pampering
Hunsucker keeps her team informed and connected through monthly meetings to give everyone the opportunity to share ideas and build off the current programs.
Things you may not know about Jamie Hunsucker:
Cats or dogs: Dogs. She has two toy poodle "fur babies" named Lola and Rocco.
What she does when not working: She loves to cook and also enjoys gardening, swimming and camping.
What's the best part of your job? Aside from seeing her students succeed, she really enjoys her co-workers.
Last good movie you watched? She can't remember!
What's on your bucket list to visit? New York City during the holidays.
---
Who have you seen going above and beyond their regular duties to ensure students succeed?
Nominate an outstanding staff or faculty member for the Employee of the Month Award. Complete the nomination form and email it to the Employee of the Month Committee at EOM@com.edu or send it through inter-office mail to HR.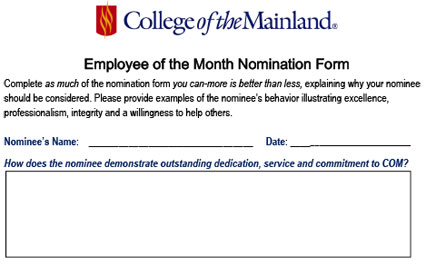 ---