Employee of the Month
July 2016
Tham Ware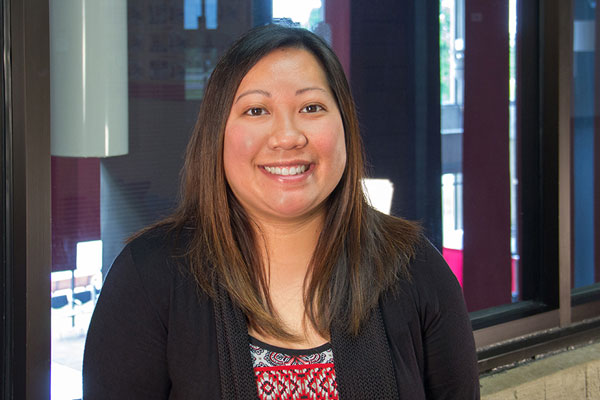 Position: Human Resources Generalist
Years of Service: 1
Recommendation: "Tham always handles situations with class and professionalism. Her dedication is contagious. She responds to emails quickly and with a friendly and helping attitude. Tham is always available and willing to help. She makes teamwork possible due to the fact that I know I can call or email her with any questions and she will be there to help."
---
Welcoming employees to COM, Tham Ware assists new adjunct instructors and part-time staff. She helps them with new hire paperwork and other aspects of starting at COM.
"I like meeting new people and giving them opportunities to join COM," said Tham. "To ensure a positive experience at COM, I make sure all employees know that I am available to answer questions or find the answer and help them understand benefits, policies and procedures."
A student worker while she completed her associate degree at COM, Tham was first part-time in the Human Resources Department before transitioning to full-time.
"To me, COM is like family. It's not so big that you don't know people," said Tham. "For part-time employees, it's often their first job ever. I like to know I'm making a difference in someone's life. Every employee is different. I like the diversity," said Tham.
Tham helps with many sides of human resources, such as payroll, trainings and employee data and records.
"Tham Ware is an exceptional employee. Since she began in the Human Resources Department, she has exhibited consistent high quality performance. Specifically, Tham actively demonstrates positive daily interaction with other employees, her co-workers, applicants and community members," said Angela Dampeer, Executive Director of Human Resources/Chief Human Resources Officer. "She is eager to learn and grow in the human resources discipline, which is confirmed in her consistent quest for professional growth and development."
---
Know someone who goes above and beyond? Nominate an outstanding employee at www.com.edu/hr.