Employee of the Month
October 2017
Joyce Palmer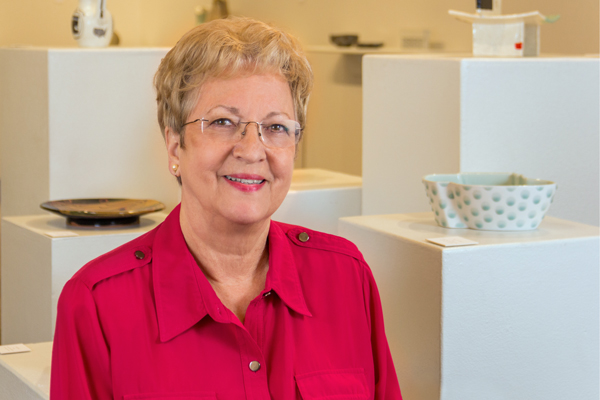 College of the Mainland Employee of the Month Joyce Palmer isn't a person who likes to toot her own horn – but is happy to toot her clarinet in support of the Fine Arts Department, where she works as administrative assistant.
In addition to her "day job," Palmer is a member of the Concert Band and the Mainland Chorale. "I don't remember what year it was, but they decided to put a Concert Band together. I had a clarinet; they needed clarinetists, so I joined and have been a member ever since." A Mainland Chorale trip to sing at the Vatican attracted her to that group, and she's stayed with it as well.
"I'm just a community person supporting the arts and enjoying it as well."
Palmer started her COM career in the nursing program, but has spent most of her years with the college working in the Fine Arts Department.
Sparky Koerner, chair of the department, said he has worked with Palmer for about 25 years. "I couldn't think of a better administrative assistant for any department on this campus," he said. "She goes out of her way to really do things for the people that contact here in Fine Arts."
"I like my work and I enjoy fine arts and the college is an awesome place to be," she said. "The best thing is being here for the students.
"It's great to see the young people of today having goals and wanting a career."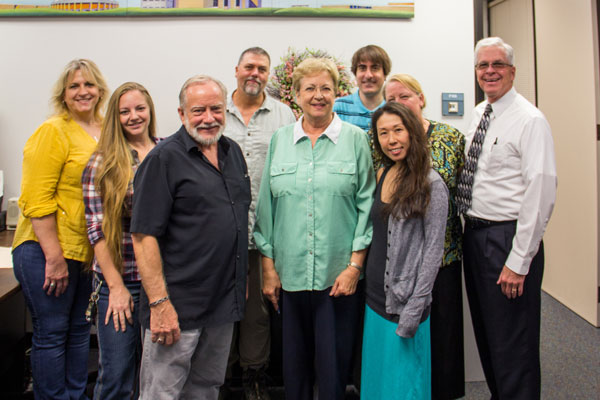 ---
Know someone who goes above and beyond? Nominate an outstanding employee at www.com.edu/hr.