Employee of the Month
March 2015
Katrina Ricks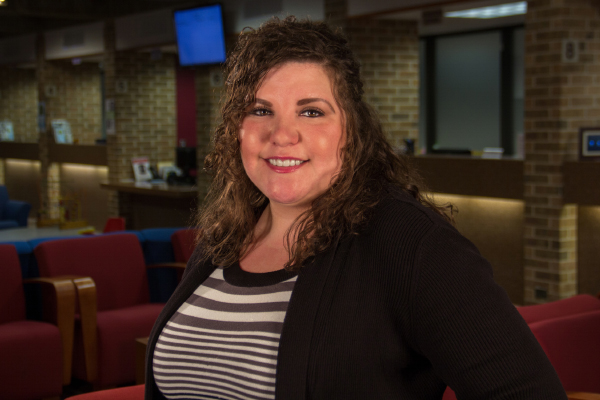 Position: Administrative Assistant
Years of Service: 3
Calm and organized, Katrina Ricks has answers ready for students whether they are applying to COM as an international student or navigating Blackboard for the first time.
Katrina supervises the Help Center, where students can get assistance applying to COM, registering for classes, completing the TSI pre-test, activating their Higher One card and completing financial aid forms.
"We can coach you through everything," said Katrina.
Supporting the admissions department, Katrina also plans events, records budgets and coordinates graduation.
"I work with people who I can learn from and they push me to take on new and challenging opportunities," said Katrina. "I like being part of the camaraderie here. Everyone pulls together."
As students ask questions, Katrina empathizes.
"I started as a student. I was teaching pre-K and coming at night," said Katrina, who completed the COM Esthetician Program.
"She does a lot. She helps with international students, traveling arrangements, paperwork," said Director of Admissions Tamara Hoodye-Harris. "I would be nothing without her. We make a great team."
Katrina enjoys her multifaceted role.
"I like being that person students can come back to," said Katrina.
---
February 2015
Lonica Bush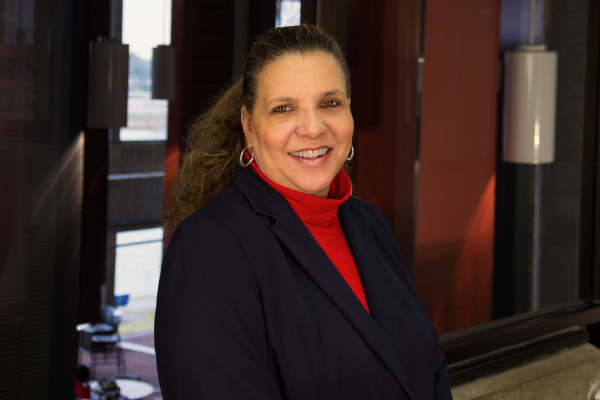 Position: Director of Diversity and Equity
Years of Service: 10
A former community college student, Lonica Bush is committed to ensuring that employees of COM represent the diverse community they serve.
"I monitor the hiring process to make sure it's fair and equitable to all applicants," said Lonica. "My favorite part of the job is offering employment to job applicants because they're always so excited to be joining COM."
Lonica also oversees the employee grievance process and COM's diversity training, Community of Respect. A total of 82 employees have completed the interactive, eight-hour Community of Respect training addressing cross-cultural competency.
"She handles sensitive employee issues with delicacy and care," said Executive Director of Human Resources Angela Dampeer. "She goes to various job fairs all over the Houston area ... making sure we have the best and brightest employees."
With a doctorate in law, Lonica began her career at the labor and employment law division of Houston's legal department, working with lawsuits employees brought against the city. She later delved into private practice representing employees and employers in labor law cases before coming to COM.
"Having been on the side of the law after something has gone wrong is frustrating," said Lonica. "When I saw an opportunity (at COM) to get involved on the preventative side I was immediately attracted to the position."
A member of the National Association of Diversity Officers in Higher Education, Lonica founded a subgroup, the Texas Association of Diversity Officers in Higher Education, of which she serves as president. She authored an article, "Highlighting the Value of Diversity in Education," published in Diverse Issues in Higher Education.
"Being a product of a community college, I really love giving back to that segment of the community," said Lonica. "I know how important community colleges are for students who maybe can't afford to go to a four-year university or who may be looking for workforce training."