Small Business Safety and Health Center
The Small Business Safety and Health Center
The Small Business Safety and Health Center at the Gulf Coast Safety Institute is your resource to stay up-to-date on the latest information and trends in occupational safety and health that impact small business. Establishing a safe and healthful working environment requires every employer and worker to make safety and health a core value. The Small Business Safety and Health Center can be your resource to figure out which changes in regulations you are accountable for, what compliance means to your business and how to deal with OSHA should they arrive.
---
Upcoming Small Business Events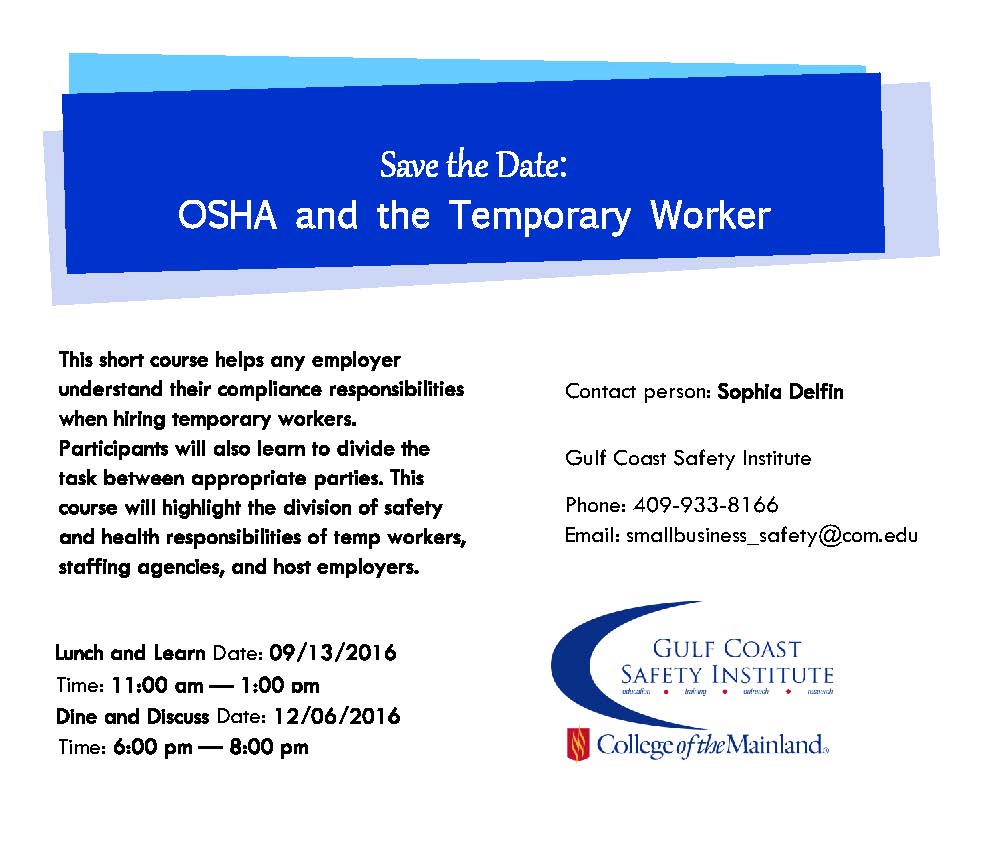 This Lunch and Learn will be taught by Cindy Lewis.
As director, Cindy Lewis oversees the "Centers of Excellence" within the Institute and is an OSHA Challenge Program Administrator. Before working with the Gulf Coast Safety Institute Lewis held the positions of Industrial Hygienist for KBR, Safety Manager for Anheuser Busch, Inc. and SHE Manager for Cooper Energy Services where she was responsible for worker's compensation and OSHA recordkeeping for 16 facilities across the U.S., Canada and South America.
Download postcard here.
To Register: Download and print Registration Form. Form can be returned by fax, 409-933-8027, or by email, smallbusiness_safety@com.edu.
---
e-Recordkeeping Presentations