Duck Bills Financial Literacy

Get Your Money in Check
April 17-20, 11 a.m. – 1:30 p.m.
Student Center
Stop by for a FREE financial check–up.
Plus, enter a drawing for great prizes (like an Amazon Fire).
For more information, call 409-933-8533.
Beat

the Identity Thief
Learn tips to dodge identity theft traps while playing a fun, interactive game on our iPads!
April 27, 12:30 p.m., LRC 131
What is "financial literacy?"
Financial literacy is knowing how to earn, save, borrow, and spend money.
When you are financially literate, you have the knowledge and skills to:
earn or make money
save money
pay for an emergency expense
manage money
plan for retirement
invest money
donate money to help others
How can Duck Bills help me become financially literate?
To help students, Duck Bills and the Financial Aid Office offer the following services:
In-class presentations on financial aid or financial literacy
Free financial literacy workshops on budgeting, financial aid, loans, saving, or debt
A website for accessing online financial literacy curriculum
Free, personalized, one-on-one financial coaching sessions for scholarship searches, budgeting, saving, debt, and accessing community resources
Fun events with prizes
Did you know…
Financial hardship—not poor academic performance—is the number one reason why students drop out of college.
Learning how to manage your finances can help you stay in school!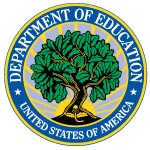 Funded by the US Department of Education Title V Hispanic Serving Institution Grant