High School Operator Certificate
The High School Operator Certificate covers of all areas of cosmetology, including hair, nails and skin.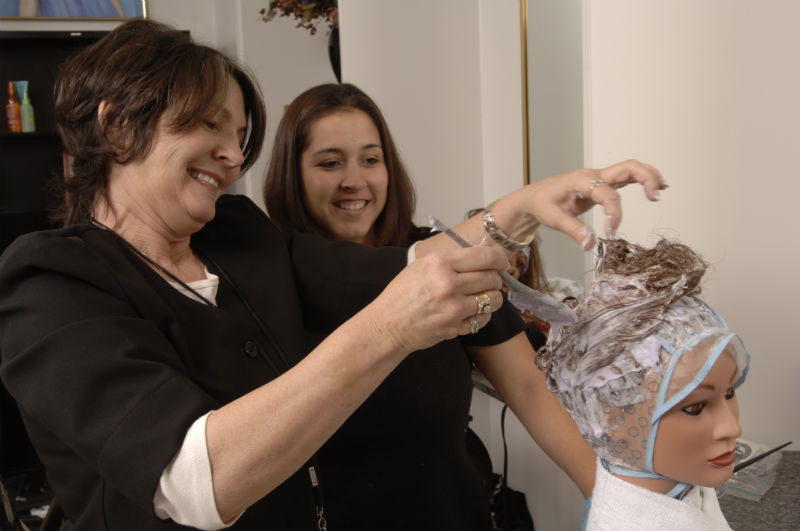 The program prepares current high school students to pass the Texas Department of Licensing and Regulations examination for licensing. High school students typically begin in the fall semester of their junior year.
High school students must complete 1,000 clock hours before graduation from high school and successfully complete high school graduation requirements.
Certificate – High School Operator
Suggested Study Plan
Semester 1
Course
SCH
CSME 1401
ORIENTATION TO COSMETOLOGY
4
CSME 1451
ARTISTRY OF HAIR, THEORY AND PRACTICE
4
Semester 2
Course
SCH
CSME 1410
INTRODUCTION TO HAIRCUTTING AND RELATED THEORY
4
CSME 2401
PRINCIPLES OF HAIR COLORING AND RELATED THEORY
4
Semester 3
Course
SCH
CSME 1405
FUNDAMENTALS OF COSMETOLOGY
4
CSME 1443
MANICURING AND RELATED THEORY
4
Semester 4
Course
SCH
CSME 1453
CHEMICAL REFORMATION AND RELATED THEORY
4
CSME 1348
PRINCIPLES OF SKIN CARE/FACIALS AND RELATED THEORY

3
"We learn braiding and updos. We had to learn the body to understand how the body works with chemicals if there was a reaction (to hair color). My favorite part is getting to work on clients (in the Salon at College of the Mainland)."