Cosmetology Instructor Certificate
Cosmetology Instructor Certificate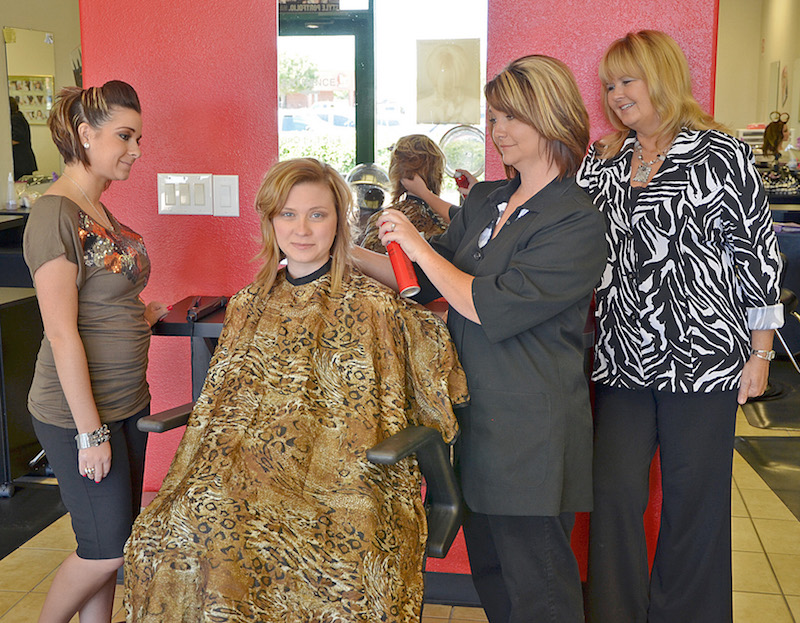 About the Program
The hands-on Cosmetology Instructor Certificate Program trains students to guide and inspire a new generation of cosmetologists.
In one year, students with a cosmetology operator or esthetician license will discover how to teach effectively, plan lessons, assess learning and prepare others for state testing and licensing.
During the course of study in this program, the student will learn the rules and regulations related to TDLR testing and licensing, teaching methodologies and lesson plan development, classroom management, evaluation and assessment techniques and skills for successful completion of TDLR testing for instructor licensure. Also covered are practical topics for the instruction of students in the TDLR operator program, including all sanitation and sterilization standards, syllabi development, learning styles and motivation.
View the COM Catalog online or obtain a COM Catalog book from the Office of Admissions and Records for detailed course descriptions and prerequisites.
Suggested Study Plan
Semester 1
Course
SCH
CSME 1435
ORIENTATION TO THE INSTRUCTION OF COSMETOLOGY
4
CSME 1534
COSMETOLOGY INSTRUCTOR I
5
CSME 2414
COSMETOLOGY INSTRUCTOR II
4
Semester 2
Course
SCH
CSME 2515
COSMETOLOGY INSTRUCTOR III
5
CSME 2445
INSTRUCTIONAL THEORY AND CLINIC OPERATION
4
CSME 2544
COSMETOLOGY INSTRUCTOR IV
5