Speaking, Reading and Writing Center
The Speaking, Reading and Writing Center at COM
The Speaking, Reading and Writing Center offers free tutoring services to all COM students. Tutors can help with a writing, reading or oral presentation for any class, not only English or speech classes. They also offer help with content and grammatical/mechanical questions.
Students for whom English is a second language, those who have cultural influences that cause difficulties with formal English or those who are aware of specific writing or reading weaknesses may work with tutors using practice exercises available in the Center.
Speech faculty can help students preparing oral presentations with delivery, reviewing video-recorded presentations, creating and working with visual aids such as PowerPoint or any other aspect of oral communication. The Center has facilities for rehearsing and recording oral presentations for analysis and discussion or viewing and critiquing previously recorded presentations.
Location:
The Speaking, Reading and Writing Center is located in the Technical Vocational Building (TVB) Room 1306.
| Fall 2014 hours | Day |
| --- | --- |
| 8 a.m. - 8:30 p.m. | Monday |
| 8 a.m. - 8:30 p.m. | Tuesday |
| 8 a.m. - 6:30 p.m. | Wednesday |
| 8 a.m. - 6:30 p.m.. | Thursday |
| 8 a.m. - 3 p.m. | Friday |
Hours of operation vary by semester depending on student demand. To find out the days and times the center will be open, visit the Speaking, Reading and Writing Center, or call the center at 409-933-8702.
Tutors in The Speaking, Reading and Writing Center can help students with:
Brainstorming (prewriting)
Organizing and outlining papers
Working on presentation outlines or notes
Writing thesis statements
Writing/speaking to specific audiences
Sentence and paragraph structure
Grammar, punctuation and formatting
Reading comprehension
Vocabulary enrichment
Creative issues
MLA and APA
PowerPoint
In addition to its tutoring services, The Speaking, Reading and Writing Center also gives students a casual, comfortable atmosphere and access to computers. To use the computers, students should bring a USB flash drive to save their work.
Lisa Hacker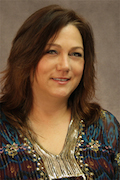 Professional Tutor
Ashlen Dube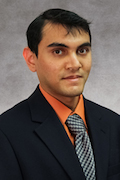 Lab Assistant