Math Tutoring Lab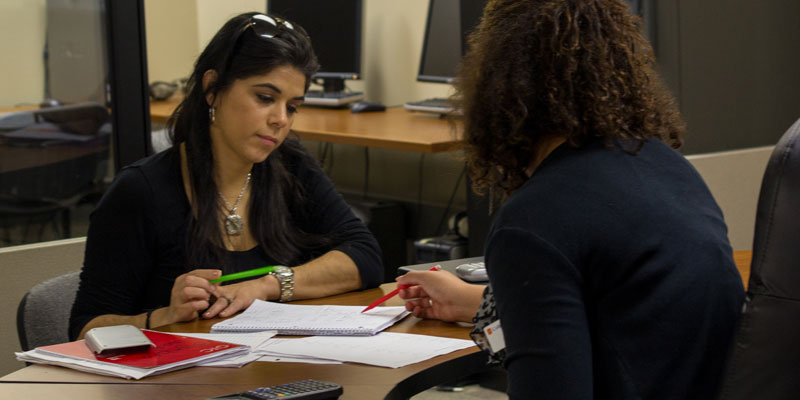 | Math Lab Hours | Day of the week |
| --- | --- |
| 8a.m. – 7:30 p.m. | Monday – Thursday* |
| 8 a.m. - noon | Friday |
*closed 12:30 – 1:30 p.m. for college hour on Tuesday's and Thursdays
Check lab for tutor availability.
---
Free Walk-In Tutorials, Computer Access for Online Homework, Lessons on DVD and Other Resources for COM Math Students
The Math Lab Tutors Will...
Provide feedback on homework, study habits and the learning process
Make suggestions on note-taking strategies and organization skills
Help you focus your energy on the task at hand
Ask you questions to help you pull information together
Discuss the concepts needed to complete an assignment
Help you prepare for quizzes and tests
Work through incorrect and/or old quiz/test questions
Refer you to other available resources
The Math Lab Tutors Will Not...
Do your homework for you
Teach you the material
Guarantee you a better grade
Take quizzes or tests for you
Tutor you in science courses
---
Workshops
Online Tutoring
http://edtech.com.edu/nettutor
---