Library Computer Lab
The Library Lab, located on the main floor of the Library, is open to COM students, faculty, staff and community.
Computers in the lab and classroom provide access to the Internet, Library catalog and databases with hundreds of thousands of articles, thousands of eBooks and the extensive COM Library website designed to help users find the information they need.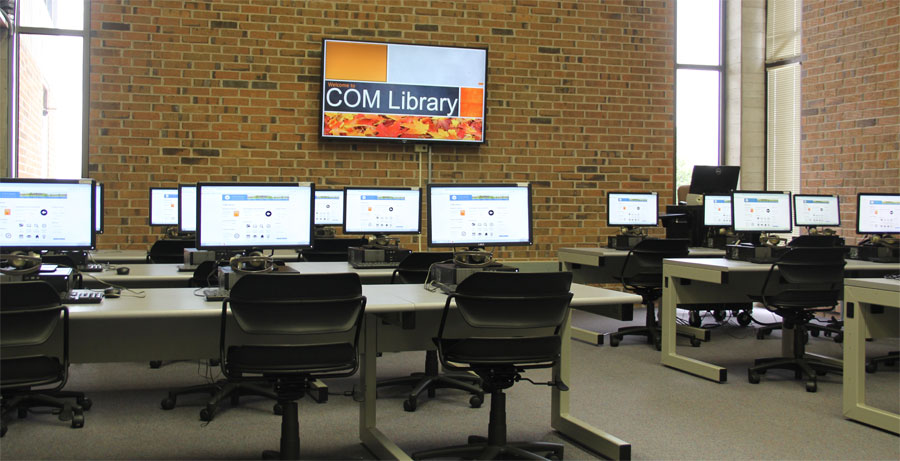 Hours
| Summer 2016 | Days |
| --- | --- |
| 7 a.m. - 8:30 p.m. | Monday |
| 7 a.m. - 8:30 p.m. | Tuesday |
| 7 a.m. - 8:30 p.m. | Wednesday |
| 7 a.m. - 8:30 p.m. | Thursday |
Location
Learning Resources Center
Printing
Color print jobs are 10 cents per copy.
B/W print jobs are 5 cents per copy.
Hardware
The Library Computer Lab has one Apple PC, 51 Windows PCs, two HP LaserJet Printers, a Mouse Scanner and an Overhead Projector.
Computer Programs/Software
A wide variety of computer programs are available, including word processing, spreadsheets, graphics and numerous others that support course work. Microsoft Internet Explorer, Chrome and Mozilla Firefox (used for Blackboard) are available for access to the Internet.