Networking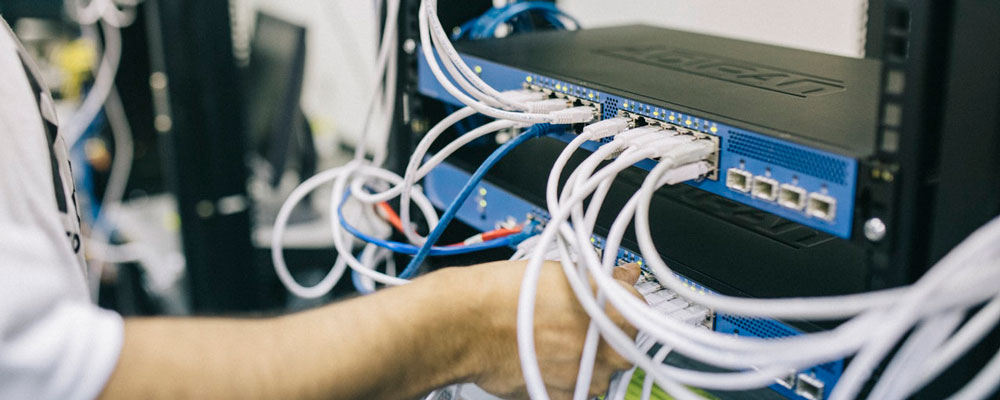 About the Career
Constructing the networks others rely on, network administrators maintain LANs, WANs and intranets. A growing field, network administrators are in demand in all organizations and businesses.
Network Administrators

Network administrators maintain LANs, WANs and intranets. They are in demand in all businesses and organizations, and the field is expanding as technology advances. Network administrators often have a bachelor's degree, and they earn a median salary of $79,700.

Computer Network Support Specialist

Computer network support specialists test and troubleshoot existing networks. They earn an average of $67,770.
(Salaries from the U.S. Bureau of Labor Statistics)
About the Program
Classes within the networking certificate and marketable skills achievement award prepare students to take industry certification exams, which employers often require of new hires. Professors teach hybrid classes, which are a combination of face-to-face labs and online instruction.

Each class prepares students to earn an industry certification. Students also apply for a co-op experience at a local business, where they work part-time for a semester to gain experience.

After completing the COM networking certificate, students may enter the workforce as network administrators or computer support specialists.
Marketable Skills Achievement Award - Networking
Semester 1
Course
SCH
ITNW 1308
IMPLEMENTING AND SUPPORTING CLIENT OPERATING SYSTEMS
3
ITNW 1354
IMPLEMENTING AND SUPPORTING SERVERS
3
ITSC 1305
INTRODUCTION TO PC OPERATING SYSTEMS
3
ITSC 1325
PERSONAL COMPUTER HARDWARE
3