DOL H-1B Gulf Coast Ready to Work Grant
Welding Technologies

For Unemployed and Underemployed Workers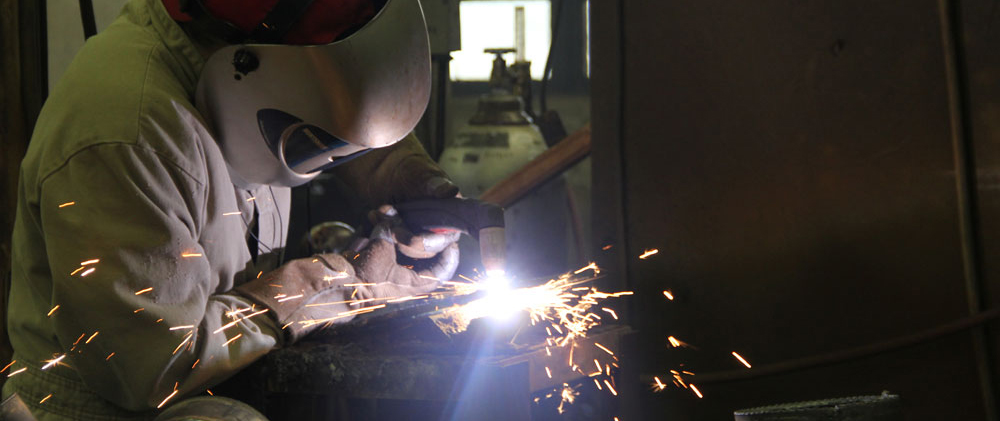 Offered by COM's Continuing Education Department
Paid Tuition and Training*
Resume and Career Support*
*for qualifying students
Who is eligible to apply?
Short-Term – Individuals out of work less that 27 weeks.
Veterans: Must meet one of the above requirements
Must be at least 18 years old to apply
Must have at least a high school diploma or GED
Ask the GCRTW grant staff if you could qualify.
---
Is my financial status part of the eligibility process?
No, the focus is on individuals who meet the above criteria. If you're not sure if you meet the eligibility criteria, talk to the grant staff.
---
What training programs are available through the H-1B GCRTW Grant?
Certificate Programs
---
How can I learn about the programs being offered through this grant?
College of the Mainland hosts ongoing information sessions throughout the month for individuals that are interested in learning more about the industry, career path and salaries.
Session Contacts
Chris Hollman 409-933-8643
Ginger Hinckley 409-933-8671
---
What if COM does not offer programs that I am interested in?
COM is part of a group of four colleges working together on providing training through this grant. If COM does not have the program you want, you will be referred to another college. Partner colleges are San Jacinto College, Brazosport College and Lee College.
---
What do I need to do to get started?
All interested individuals must complete the DOL H-1B Gulf Coast Ready to Work application and email or fax it to the DOL H-1B GCRTW Grant staff.
Related Articles
*These programs are funded by a grant awarded and implemented by the U.S. Dept. of Labor Employment & Training Administration. The information contained in this product was created by the grantee organization and does not necessarily reflect the official position of the U.S. Dept. of Labor. All references to non-governmental companies or organizations, their services, products or resources are offered for information purposes and should not be construed as an endorsement by the Department of Labor.
**The College district prohibits discrimination, including harassment, against any student on the basis of race, color, religion, gender, national origin, disability or any other basis prohibited by law.